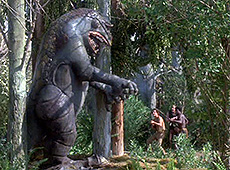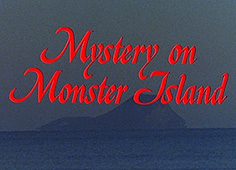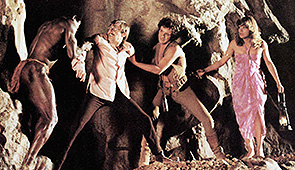 original Spanish title MISTERIO EN LA ISLA DE LOS MONSTRUOS [Mystery on Island of Monsters]

director: J. Piquer Simon
starring: Peter Cushing · Terence Stamp · Paul Naschy · Bianca Estrada · Ian Sera · David Hatton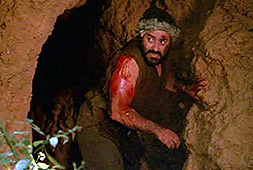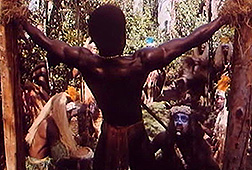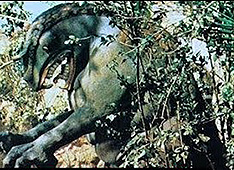 William Kolderup (Peter Cushing) buys a tropical island for five million dollars [based on speculation of a massive treasure in gold, as reported by explorer/pirate Flynt (Paul Naschy)]. The rival of industrialist Kolderup is a man named Taskinar (Terence Stamp). He also wanted the island, but was outbid in the auction. Mr Kolderup's nephew, Jeff (Ian Sera), is planning to get married soon but wants "to see the world and become a man first." He and his teacher, Professor Artelect (David Hatton), accept Kolderup's offer for them to explore his newly acquired island. But Taskinar plans to make their adventure much more dangerous than expected. They are soon stranded on the remote island teeming with prehistoric creatures and gold-hunting pirates.

Very loosely based on the Jules Verne novel Mysterious Island, this one is actually an everything-including-the-kitchen-sink adventure yarn with mostly extended cameos by the three 'lead' actors. But for genre fans of Peter Cushing and Paul Naschy, this is must-see entertainment. From the Spanish director J. Piquer Simon of SUPERSONIC MAN, SATAN'S BLOOD, PIECES fame.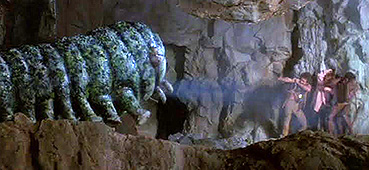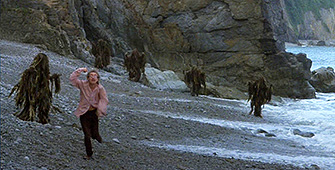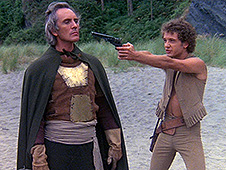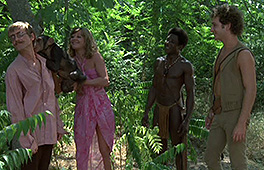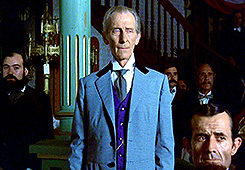 A Spanish film in English language; widescreen format, (100 min.),
in DVD format, encoded for ALL REGIONS, playable on any American DVD machine.
Extras include selected trailers.