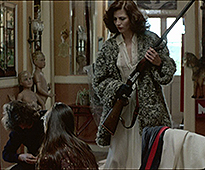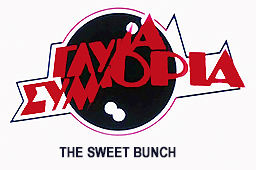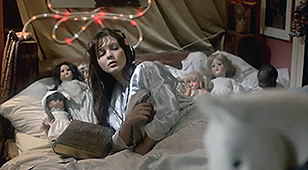 original Greek title: GLYKIA SYMMORIA [The Sweet Gang]

director: Nikos Nikolaidis
starring: Despina Tomazani · Dora Masklavanou · Takis Moshos · Takis Spyridakis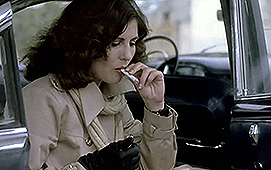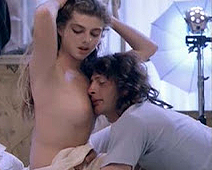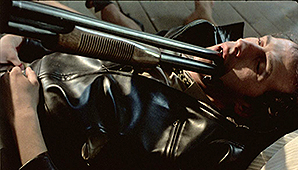 From the very first frame, the viewer is whisked into the intense, stylistic world of Niko Nikolaidis. His films are remarkable and distinctive. Here is the story of four criminals - beautiful pariahs - living a hedonistic, counter-culture existence inside a garish Athenian mansion. They are waiting for something to happen in their lives. Of course, sometimes they force an inevitable response with their behavior [shoplifting, drugs, porn, etc (plus quite possibly, murder)]. Then as authorities tighten the noose on them, it becomes obvious that shotguns will soon dominate their lives in a bloody finale.
This is, perhaps, the most uncompromising film ever made. Frustratingly shot in 'first-person narrative,' the audience is only aware of what the four main characters know. Nothing else. Thus, creating an atmosphere of complete isolation, fluttering between constant dread/exhilaration without any sense of comfort or security. Here is a difficult movie, but ultimately a masterpiece. It remains one of Niko Nikolaidis' best films, in a list that includes SINGAPORE SLING and I'LL SEE YOU IN HELL, MY DARLING. Sadly, Mr Nikolaidis died from pulmonary edema at age 67 in September 2007. Yet, he remains one of the world's great filmmakers.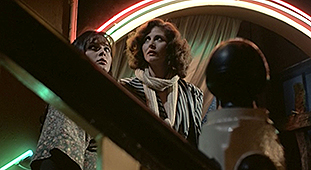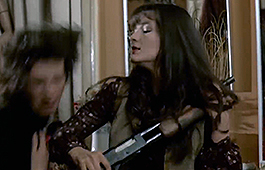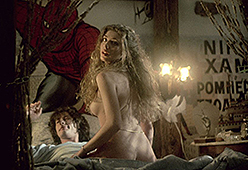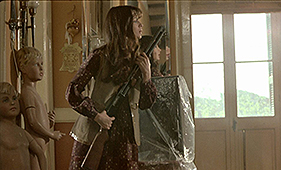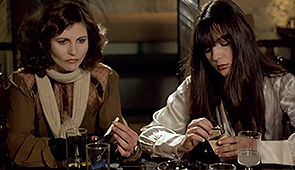 A Greek film with optional English subtitles. 154 min, widescreen,
DVD encoded for ALL REGION NTSC WORLD FORMAT; extras include selected trailers.