THE BIGGEST THE BOLDEST THE BEST OF THE DARNA FILMS!
TWO HOURS!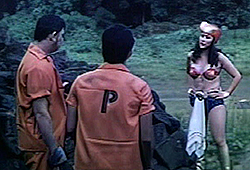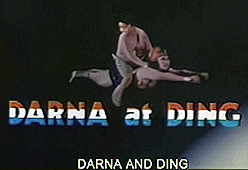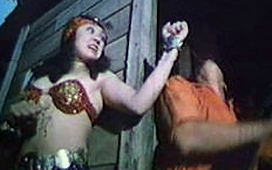 original Filipino title: DARNA AT DING [Darna and Ding]

director: J Erastheo Navo & Cloyd Robinson
starring: Vilma Santos · Nino Muhlach · Celia Rodriquez · Marissa Delgado · Veronica Jones · Max Alvarado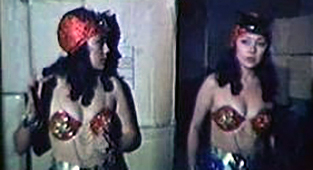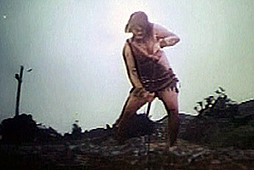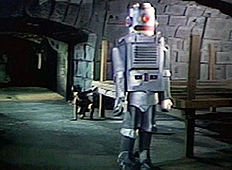 Over the years - since 1950 - seven different actresses played Darna on the big screen (plus a few others brought the character to television). Vilma Santos portrayed the Filipino superhero more than anybody else; she was Darna four times between 1970-1980. This film was her final appearance as the superhero [following DARNA AND THE PLANET WOMEN] and would be the most ambitious of the series, running 118 minutes. It would also be the last official Darna film before Anjanette Abayari rebooted the character for the movie DARNA! THE RETURN in 1994.
The film begins with a retelling of Darna's origin [one dark night, a mysterious alien force visits Earth and tells Narda that she has been chosen to "save mankind from evil," by giving her the ability of transforming into a powerful superheroine named Darna after consuming a magic white stone] . This prologue is followed by a series of episodes - some brief, some much longer - which include an encounter with her archenemy Hawk-Woman, a giant Neanderthal, Nazi doctor Vontedberg and her zombies [the longest segment, 56 minutes], vicious escaped convicts, and Chinese sorceress Lei Ming who kidnaps children for her doll collection.
As the title suggests, Darna's brother Ding has a bigger roll here [although not particularly cumbersome]. He is played by popular child actor Nino Muhlach (his parents owned D'Wonder Films, the production studio). But make no mistake, this movie belongs to Vilma Santos. She owns every scene and remains the quintessential Darna. Ultimately, while much grander than other Darna films [arguably, bloated], it's rather typical Filipino fare with a combination of horror, action and slapstick. A certain crowd-pleaser for the Philippines, but perhaps a bit too cheeky for Western audiences.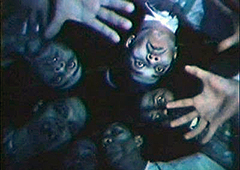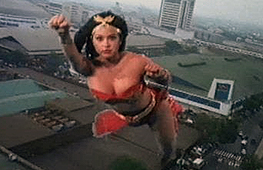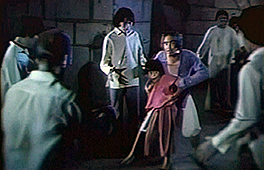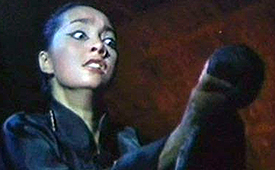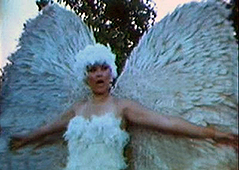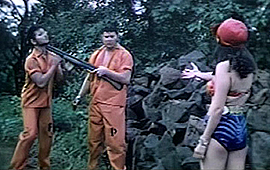 A Filipino film with optional ON/OFF English subtitles. 118 min, widescreen,
DVD encoded for ALL REGION NTSC WORLD FORMAT; extras include selected Darna trailers.