Filmed in STEREOVISION 4D
from the director of THE STEWARDESSES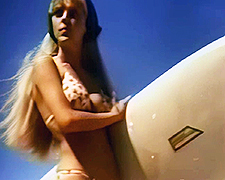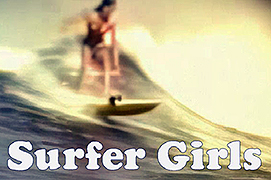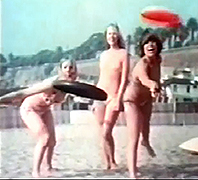 also known as SUPERSONIC SUPERGIRLS and HAWAIIAN FANTASY and KAHUNA!
and SENIOR SNATCH and SURFER GIRLS IN STEREOVISION 4D

director: Frank Sillman [Allan Silliphant]
starring: Debbie Jones [Virginia Winter] · Luana King · Pat Waid · Maria Cortez · Danielle Roe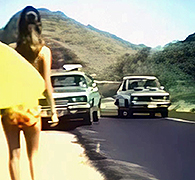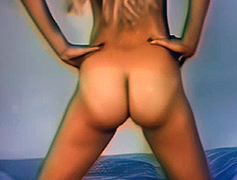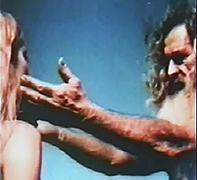 A group of surfing HS school girls get mixed up with voodoo, black magic and rape while searching for the ghost of Big Kahuna. The movie is set in Hawaii where the young surfers hear a legend about an old islander named Kohuna, a randy guy caught and hanged for raping the 13 year-old wife of the village's religious minister. According to legend, the materialized ghost of Kohuna now lives on top of a mountain and will grant wishes in exchange for sex. The surfer girls go up the mountain looking for Kohuna and his magical powers. But they turn very reluctant to his insatiable sexual demands.
So what's really going on here? And how come the movie is so weird? [Weird, beyond the unexpected kinks.] Four years earlier, director Allan Silliphant (then using the Alf Silliman Jr alias) found surprise success with his debut film THE STEWARDESSES, promoted as the first 3D Sex Movie. Although amateurish and clumsily made, it became one of the top grossing films of 1969. So Allan decided to do it again, replacing stewardesses with surfing girls. But unfortunately, Mr Silliphant had not improved his filmmaking. The movie is quite wretched. True, some of the surfing scenes are good. But when Allan realized he couldn't fill the motion picture with endless pipeline curls, everything spins out of control [arguably, becoming so-bad-it's-good]. According to the credits, it's based on a novel by Allan Silliphant. Really?
But what the hell is 4D? According to a disclaimer at the beginning of the movie: "The concept was achieved by shooting the entire film with a narrow field-of-view lens, a first-person narrative perspective, random scene repetition, and mildly claustrophobic framing." Hmmm. In other words, it's all shot in a 'tight' 'scope' format which seems to accentuate the center of the screen allowing for the optical illusion of a 3D effect [see pic at top of the page, right and bottom, left]. The only good thing about this bargain-bin technique is there's no need to swear the stupid 3D glasses. Incidentally, the term 4D would later be used by Hollywood to describe movies with co-ordinated seat motion or the whiff of 'scent-o-rama.'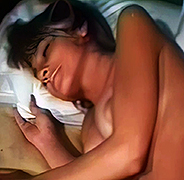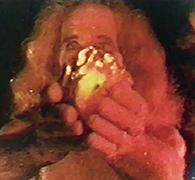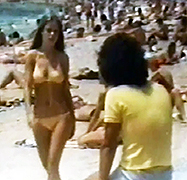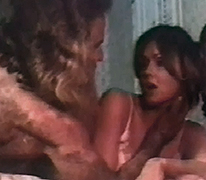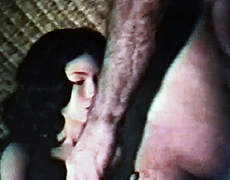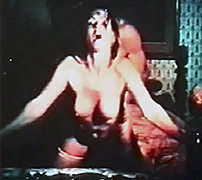 An American film ion English language; scope fullscreen format, 81 minutes,
DVD encoded for ALL REGION NTSC WORLD FORMAT. Extras include theatrical trailer.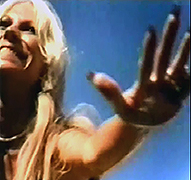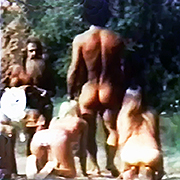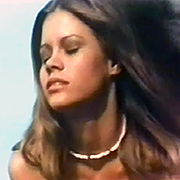 Nudity/Sexual Themes/Rape/Sexual Brutality/Drugs
for Adult Audiences