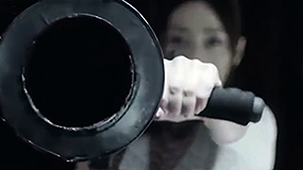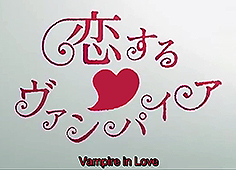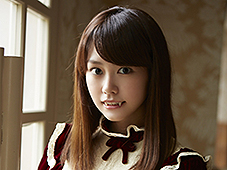 original Japanese titles KOISURU VANPAIA [Vampire in Love]

director: Mai Suzuki
starring: Mirei Kiritani · Shôta Totsuka · Natsume Mito · Ekin Cheng · Summer Meng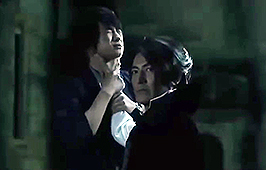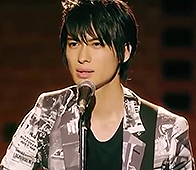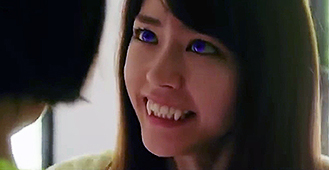 The International influence of 2008's Twilight cannot be understated, especially in the Asian marketplace. It seems that each of the countries have produced their own variation of the interspecies love triangle. South Korea began almost immediately with a string of TV programs, many still popular today [e.g., Vampire Idol, Blood, The Vampire Detective, Vampire Flower, Orange Marmalade, Sweet Blood, et al]. In 2011, Indonesia/Malaysia released SENJAKALA [Twilight], while HK/China came with THE VAMPIRE WHO LOVED ME (2009) and CHANTHALY was a Laos/Vietnamese production in 2012 [to name a few of many].
Japanese filmmaker Mai Suzuki contributed to this popular genre in 2015 with comedy/thriller VAMPIRE IN LOVE. This one features former pop singer/model Mirei Kiritani in the lead role. Miss Suzuki broke into television as a new anchor on NTV and has since starred in numerous movies and television shows. Here she plays Kira, a vampire who seems like an ordinary girl, with many friends and an enthusiasm for fashion and baking.  But the 'vampire' thing is always kept secret from everyone, including her school crush, Tetsu. Years later, their relationship is rekindled. They are immediately drawn to each other. Tetsu is now in a popular rock band and Kira is faced with the dread of telling the truth about her bloodsucking ways. But there's something much more sinister lurking in the shadows.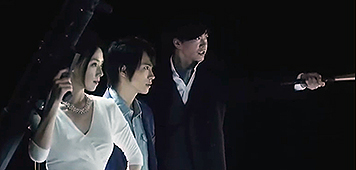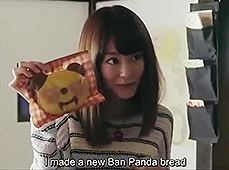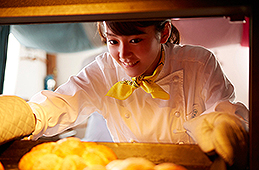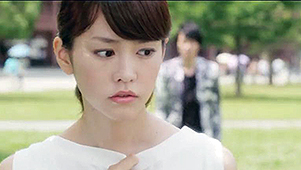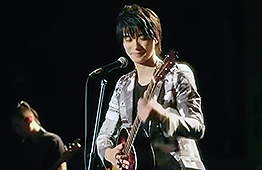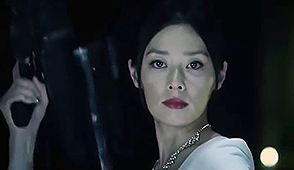 A Japanese film in with English subtitles; widescreen format, uncut 102 minutes,
DVD encoded for ALL REGION NTSC WORLD FORMAT. Extras include theatrical trailers.