DOUBLE FEATURE
SHOCK-N-BLOOD-FEST
THE DEBUT FILMS OF
ANTOINE PELLISSIER and NORBERT MOUTIER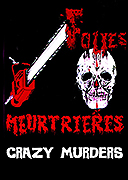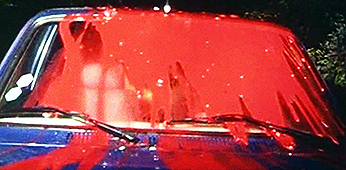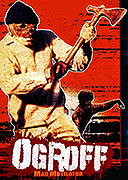 _____________________
FILM 1
CRAZY MURDERS [Folies Meurtrieres] (1984)
director: Antoine Pellissier
starring: Magali Bernard · Elisabeth Carou · Brigitte Garrigue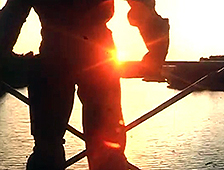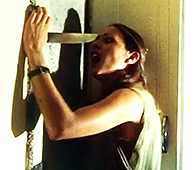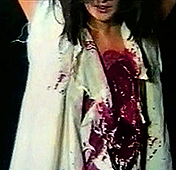 This surprising good debut underground film from director Pellissier is a quirky benchmark in splatter cinema. After an unknown crazed killer stalks and slaughters a collection of beautiful women, the plot twists into something totally unexpected.
Mr Pellissier has completed only a handful of self-financed movies, probably best known for the over-the-top, gore-soaked MALEFICIA. Despite his obvious mania for graphic, politically incorrect subject matter, Antoine Pellissier has been a practicing family doctor in Nimes France for more than 40 years.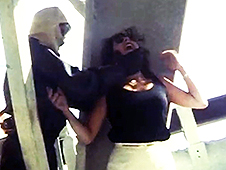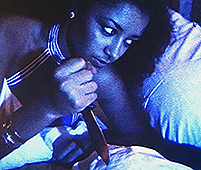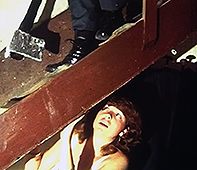 ________________________
FILM 2
OGROFF: MAD MUTILATOR (1983)
director: Norbert Mountieer [as N. G. Mount]
starring: Howard Vernon · France Deniel · Norbert Moiuntieer · Peter Pattin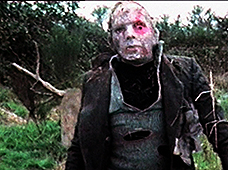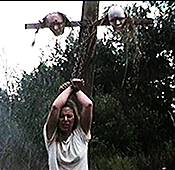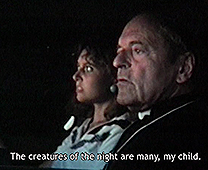 Don't kid yourself. This film is not good. But it is one of the unique Z-grade chillers of the 80s, easily falling into that sacred 'so bad it's good' classification. Director Mountier plays the mad slasher Ogroff, a vicious hermit with only one purpose in life... to kill any man, woman or child who stumbles onto his remote hideout in the woods. Of course, the murders are brutal and [cinematically] graphic. But that's the entire plot... until around the 60 minute mark when the zombies inexplicably emerge ...and veteran actor Howard Vernon shows up as a vampire master.
This was the debut for director Norbert Mountieer, arguably better known for his gore film TREPANATOR starring Jean Rollin in 1994]. Norbert's day-job was clerk at a Paris Video Store. He also published a popular cult cinema magazine thru the '80s and '90s. Mr Mountieer would die from the Covid virus January 2020 in Orléans, France, at age 78.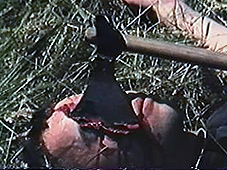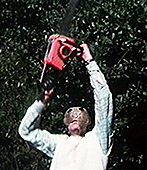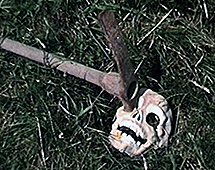 _______________
Two French films with English subtitles; fullcreen format, (total 142 min.),
(52 and 90 minutes) in DVD format, encoded for NTSC ALL REGIONS,
playable on any American DVD machine.

Adult Material/Graphic Violence/Gore/Nudity/Drugs/Sexual Brutality
Recommended for Adult Audiences