"Paul Naschy's Pitch Black, Sexually Obsessive Death Wish"
EL PAÍS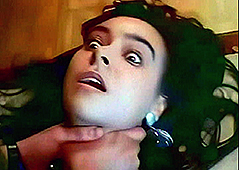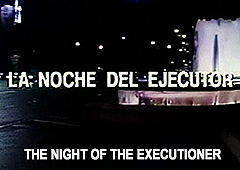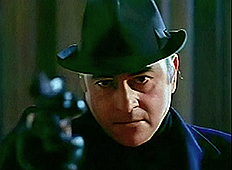 original Spanish title LA NOCHE DEL EJECUTOR (Night of the Executioner)
also known as NIGHT OF THE VIGILANTE
director: Paul Naschy [Jacinto Molina]
starring: Paul Naschy · Manuel Zarzo · Paloma Cela · Serge Mills · Jose Alvarez · Adriana Vega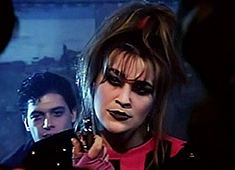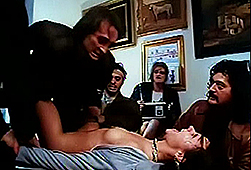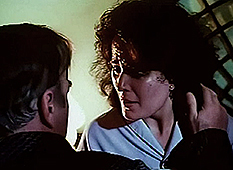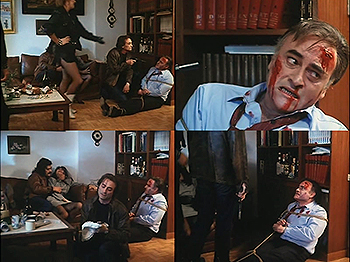 Dr Hugo Arranz is quietly celebrating his 50th birthday at home with wife and daughter. The scene is interrupted when a group of hoodlums break in, rape and kill both wife and daughter. They also cut off Hugo's tongue and leave him bleeding out on the floor. But fortunately he survives and decides to take justice in his own hands. Dr Hugo befriends the madam of a whorehouse and begins stalking [and killing] the gang members who happen to be using the prostitutes for their own pornography S&M business.
It's a matter of speculation as to whether this film was ever released to theaters. And, further, what year it was actually made. The IMDB says 1992 and "It looks like we don't have any release dates for this title yet." But both of those facts are decidedly wrong. A review in Spain's EL PAÍS newspaper (dated 1989) would support proof of [at least] a limited release. And there are lots of clues in the movie that pinpoint a production date of '87 or '88, probably just before or just after HOWL OF THE DEVIL [including theme music from that film played in the background of a bar scene for this one].
But no matter. The good news is it's a great example of classic and eccentric Naschy. True, some of the production feels like it's not completely finished [i.e., Paul Naschy always used a voice actor to dub his performance after the wrap, but this time it's his real voice, plus many characters - who seem to have an agenda - drift in and out of scenes without much explanation, especially true of his son's death and a wanna-be female motorcyclist vigilante]. But for this movie, Paul lets his own excesses overpower the story and [as reported in EL PAÍS] it is a "pitch black sexually obsessive Death Wish." Exactly what Paul Naschy fans could want.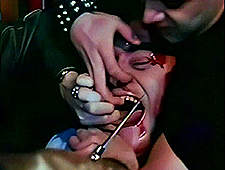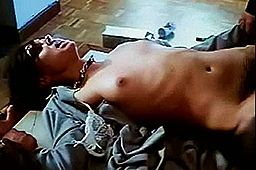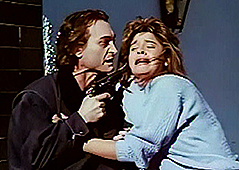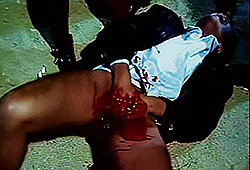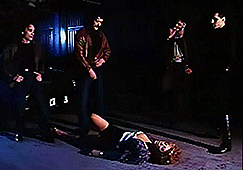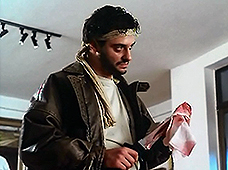 A Spanish film with optional English subtitles; widescreen format, (85 min.),
in DVD format, encoded for ALL REGIONS, playable on any American DVD machine.
Extras include Paul Naschy European trailers.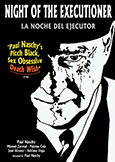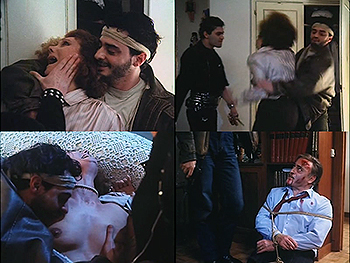 Nudity/Graphic Violence/Gore/Rape
S&M/Rape/Sexual Brutality/Drugs
for Adult Audiences