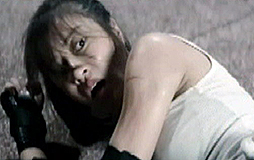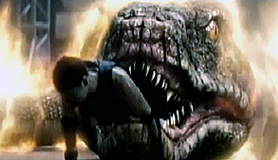 original Chinese title JU SHE CHUANG NU XIAO (Giant Snake Breaks Into a Girls' School)
also known as KING BOAS IN A GIRLS' SCHOOL
and RISING BOAS IN A GIRLS' SCHOOL
director: Gue Yulong and Xie Wenjun
starring: Zheng Long · Peng Bo · Shi Xuanru · Cao Tiankai · Pang Yong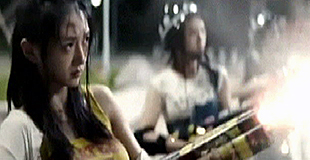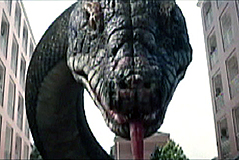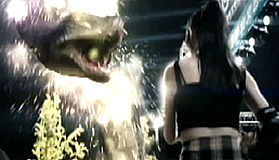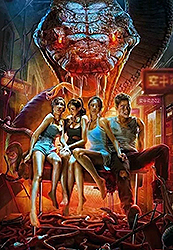 A giant boa constrictor escapes from a laboratory at a black market leather factory on the outskirts of Haixi City. A horde of other venomous snakes follow the monster to a nearby girl's school for flight attendants. At the school, everyone is in a festive mood as they are about to celebrate this term's graduation. But soon the campus becomes a death scene punctuated by reptilian carnage causing some of the girls and security guards to fight back.
The two young directors, Gue Yu Long and Xie Wenjun, have been working as a Special FX | Computer Graphics team for various monster flicks, including LAND SHARK. They are based out of Beijing Studios.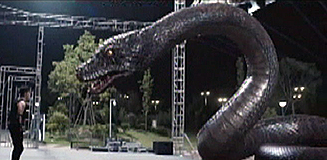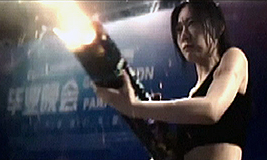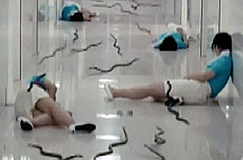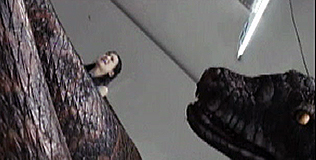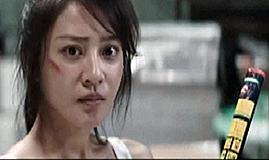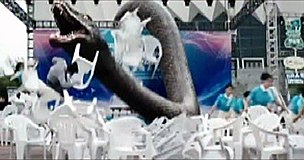 A Chinese film with optional English subtitles; widescreen format, (87 min.),
in DVD format, encoded for NTSC ALL REGIONS, playable on any American DVD machine.
Extras include Chinese monster trailers.