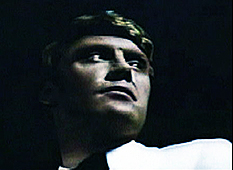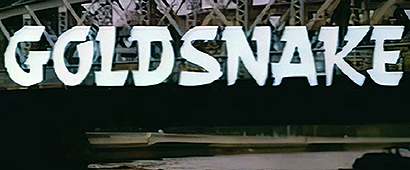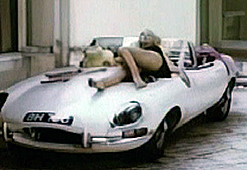 original Italian title GOLDSNAKE: IL SEGRETO DEL SDERPENTE D'ORO
[Goldsnake: Secret of the Gold Snake]

Both English language version plus uncut German print with optional English subtitles

director: Ferdinando Baldi
starring Stelio Candelli (as Stanley Kent) · Annabella Incontrera · Yoko Tani · Juan Cortes · Salle Melan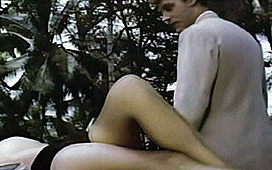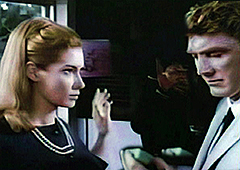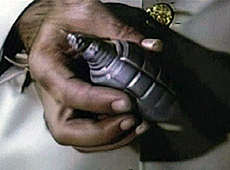 This is an obvious attempt to capitalize on the International James Bond hit Goldfinger, this time, in the hands of Italian veteran Ferdinando Baldi. However, with the exception of Carlo Savina's John Barry-ish music (lead vocal by Iva Zanicchi, doing her very best Shirley Bassey), there's not much of the Goldfinger imprint to be found. Most all of the story takes place in Singapore (rather than American and the UK) and while actor Stelio Candelli [Stanley Kent] plays his secret agent character with a certain cool, he ultimately is more similar to Roger Moore than Sean Connery. There are mandatory Bond Girls, fancy cars and determined villains. But the gadgets fall into a 'why bother' category, the most significant being a pack of exploding matches.
The plot is all-over-the-place but focuses mostly on agent 700 Kurt Jackson's attempt to find a stolen nuclear bomb formula. This is not the typical nuclear bomb, but rather, it's a miniature one [miniature in portability, not in detonation capabilities]. The deadly weapon was developed by scientist Wong Lee in Singapore and a short time later, stolen by the Black Forces. These shadowy villains are either interested in controlling the world or selling the bomb to a rogue nation [their intent changes throughout the film]. However, American spy Jackson is on the case. Recruited from a counter-espionage position in the States, he's whisked away to the Far East where he follows a trail that leads to dead bodies and constant blind alleys before his ultimate success.
Filmmaker Ferdinando Baldi was considered among the best directors of Spaghetti Westerns, helming a number of the truly great entries (including BLINDMAN and HATE THY NEIGHBOR). Although he was most comfortable in that genre, Ferdinando also made other cult favorites, like THE OPIUM CONNECTION, LONG LASTING DAY and the sex/horror opus TERROR EXPRESS!. Director Baldi - who sometimes signed his films as Ted Kaplan or Ferdy Baldwin - retired from filmmaking in 1988 after 50 films. He died peacefully in his sleep at age 90 in November 2007. The star here is Stelio Candelli (using a Stanely Kent pseudonym). Interestingly, the Anglo moniker caught attention of British producer William Slater who hired Stelio for the lead role of Danny Scipio in the crime TV series Vendetta!. After the long-running show, he returned to Europe for numerous Spaghetti Westerns and several popular cult hits [HOT LIPS OF THE EXECUTIONER, NUDE FOR SATAN and Lamberto Bava's Demons]. His final film would be Umberto Lenzi's MEAN TRICKS before retiring in 1992.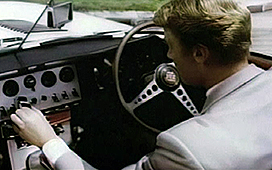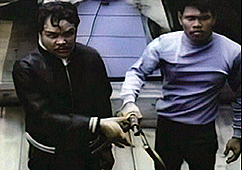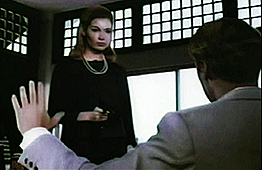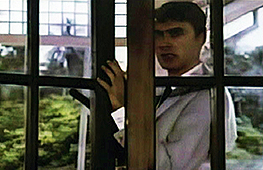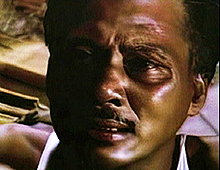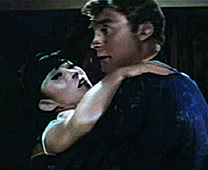 An Italian/German co-production; 2 discs: English language and uncut German print with English subtitles;,
widescreen format, uncut 91 minutes, DVD Package encoded for ALL REGION NTSC FORMAT.
Extras include Euro Spy trailers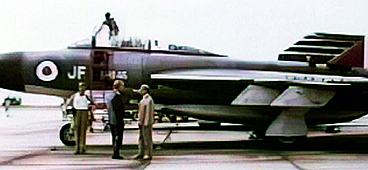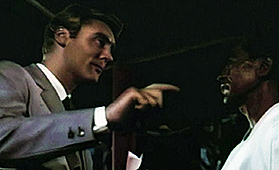 Violence/Drugs
Recommended for Mature Audiences