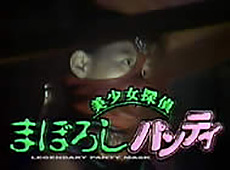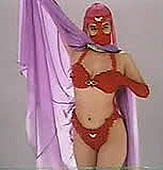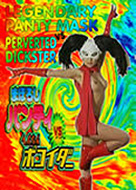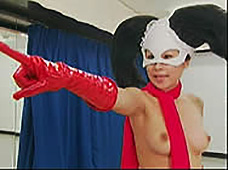 FILM ONE
LEGENDARY PANTY MASK (1991) 65 MIN
Original Japanese Title: MABOROSHI PANTI
director: Takafumi Nagamine writer: Go Nagi
starring: Miyuki Katori · Kanako Fujitani · Yoko Oshima · Suzumi Hanai
FILM TWO
LEGENDARY PANTY MASK VS PERVERTED DICKSTER (2004) 70 MIN
Original Japanese Title: MABOROSHI PANTY VS. HENCHIN POKOIDER
[Legendary Panty Mask vs. Perverted Dickster]
director: Minoru Kawasaki writer: Go Nagi
starring: Miki Komori · Maiko Kazano · Emi Kitagawa · Ai Mitsuha · Tsutomi Kabaki · Yasuhiro Koshi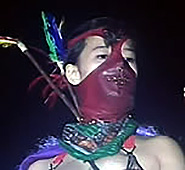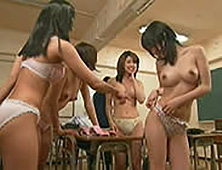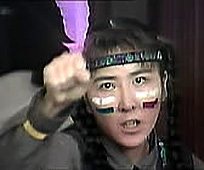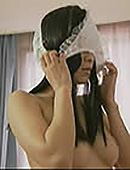 FILM ONE: Set in the American Old-West, Catholic nuns have taken over the desert town of Calico. They've killed all the men and the good sisters are running a very strict girls' school. Onto this scene comes a lost boy - dressed like a girl - who pretends to be a lesbian to keep from being discovered. As the film progresses, the students decide a revolution is in order. But the nuns capture the ringleaders and start whipping them in town square. Of course, Panty Mask comes to the rescue.
FILM TWO: The prestigious Krime High School is nestled deep in the mountainside of Japan. This school is proud of their #1 academic rating. But, inexplicably, they are also the #1 school for campus violence. Tokyo police authorities have deployed Captain Fuji to oversee the school security patrol. He is shocked to discover 48 cases during the past month alone. His daughter Susumi - also a student at Krime High School - decides to help by becoming a crime-fighter known as the Legendary Panty Mask. She faces a Middle-Eastern terrorist with plans to destroy the world by turning everyone into 'third world imbeciles' through sexual assault. Then the campus is terrorized by a male Panty Mask villain who uses his penis as a psychological weapon. The most serious threat against Krime School is the arrival of a corporate disciplinarian known as Satan's Toenail who unleashes his Perverted Dickster to challenge Panty Mask.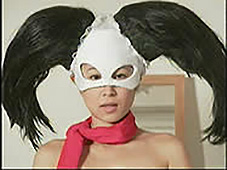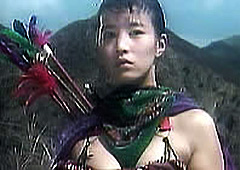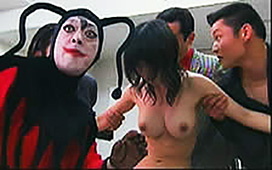 These two films are based on the endearing Panty Mask character created by Go Nagi. Manga writer Nagai is best known for his array of quirky female superheroes, ranging from KEKO MASK to CUTIE HONEY. The director of the first entry, Takafumi Nagamine, also helmed the KEKO MASK (Kekko Kamen) series in 2004. He has since beome a series writer for producer Hiro Obayashi's TV production house. The second motion picture is directed by Minoru Kawasaki, an Osaka-based filmmaker who has directed 25+ films since 1983. He is best known for CALAMARI WRESTLER and the doomsday black-comedy THE WORLD SINKS... EXCEPT JAPAN.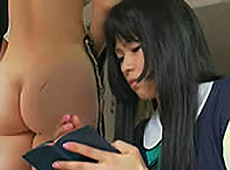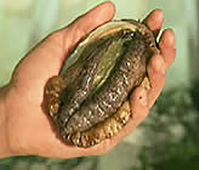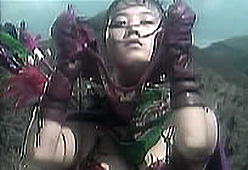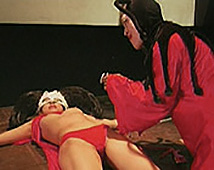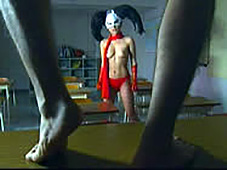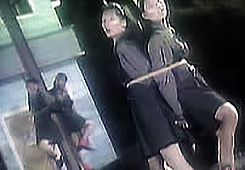 Two Japanese movies with English subtitles on two discs, (64+72 min);
fullscreen and widescreen, encoded for ALL REGION NTSC,
playable on any USA machine. Extras include promotional material & theatrical trailers.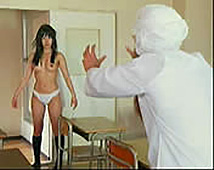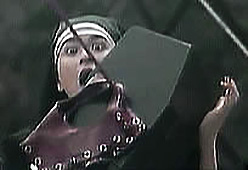 Violence/Sexual Themes/Nudity/Racism (blackface)/Sexual Brutality
Recommended for Mature Audiences