It Really Does Exist!
Olivia Newton-John's Mega-Rare Debut film!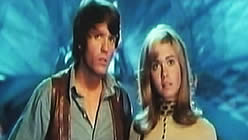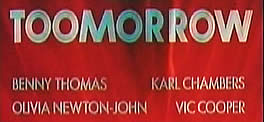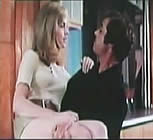 director: Val Guest
starring: Olivia Newton-John · Benny Thomas · Vic Cooper · Karl Chambers · Imogen Hassall

Here's Olivia Newton-John's Mega-Rare debut film, produced eight years before Grease.
In fact, this one is so rare that for many years there was speculation that it didn't exist at all.
Even today only few people have actually seen it.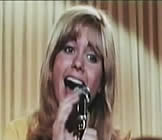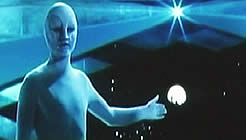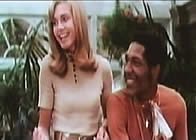 Music producer Don Kirshner put the project together in the late 60s. He had seen much success with the creation of the Monkees in 1966 and wanted to update the formula with a band that represented the [pseudo] hippie flower generation. Perhaps - as some sources claim - Kirshner was spread too thin during this time. He was producing and hosting a weekly concert TV series (Don Kirshner's Rock Concert), attempting to keep the Monkees relevant to their fans, and was helming his newly developed Archies franchise (TV series and music group riding the success of their Sugar Sugar #1 hit single in '68). As a result, he turned most production for the newly created Toomorrow franchise over to the movie's writer/director Val Guest. Reportedly, Kirshner was unhappy with the film's "mature theme" and SciFi elements and abandoned the project midstream. Unfortunately - or fortunately, considering Newton-John's future success- TOOMORROW was not a hit and was abandoned after only playing British theaters for a week in 1970.
Here is the story an alien race - secretly hovering in the skies over the earth - who stumble upon the music of Olivia and her pop band. Seemingly, the aliens have been dying from the lack of stimulation produced from their own computerized music and are rejuvenated by an element in Toomorrow's sound. A convoluted plan is hatched by the aliens to kidnap the band and bring them back to their home planet [rather than simply taking a couple records back home]. After the abduction, the aliens learn that the band needs external influences in order to reproduce the desired impact. So, they come up with a plan that involves capturing and transporting the band - intact with its audience - to their dying planet.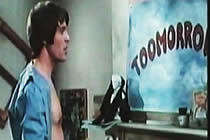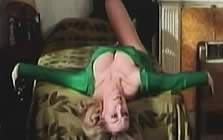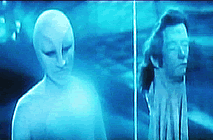 As a side note, this film was written and directed by legendary British filmmaker Al Guest, best known for movies like WHEN DINOSAURS RULES THE EARTH (as well as the genre classic Quatermass Experiment series and The Day the Earth Caught Fire). Mr Guest, died in May of 2006 from cancer at age 92.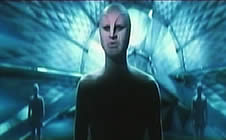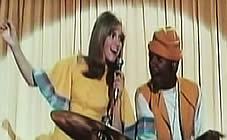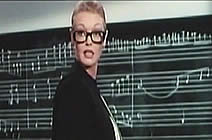 A British film in English language; widescreen format (16:9), uncut version (90 min.), DVD encoded for ALL REGION NTSC WORLD FORMAT, playable on any American machine. Extras include theatrical trailers.
Semi-Nudity/Adult Material/Sexual Themes:
Intended for Mature Audiences