A Mega Rare Italian Thriller from Beppe Cino with Amanda Sandrelli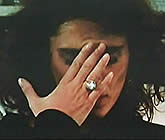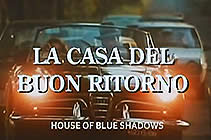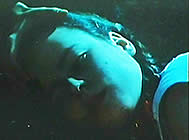 Original Italian Title: LA CASA DEL BUON RITORNO [House with Blue Shadows]
aka HOUSE OF NO RETURN

director: Beppe Cino
starring: Amanda Sandrelli · Stefano Gabrini · Fiammetta Costa · Stanis Leda · Frabrizio Capuani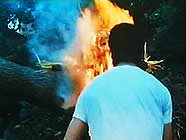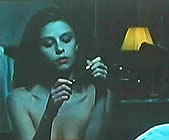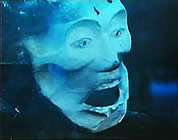 This very rare [neglected] Italian thriller from director Beppe Cino tells the story of a man named Luca who - along with his girlfriend Margit - returns to the abandoned villa of his youth. As expected, it turns out not to be a good idea. Twenty years previously, Luca had accidentally pushed and killed his sister (from the rooftop) after she frightened him with an Onibaba mask. Now Luca has come back to face his demons. He starts seeing the dead girl on the estate, suggesting either that he is going insane or someone is trying to scare him. Then, soon, someone in an Onibaba mask starts killing people.
This film, critically compared to Pupi Avati's HOUSE WITH WINDOWS THAT LAUGH, won Best First Work at the 1987 Fantafestival. It's is an early project from Beppe Cino, shot before he began using the more familiar Bob J. Ross alias. He is better known for other behind-the-scenes work like scriptwriting, editing and assistant director (under the pseudonym Giuseppe Cino, he was AD for Mario Garuazzo's EYES BEHIND THE STARS). Beppe Cino, born February 1947, is still active today, helming mostly documentaries for Italian television.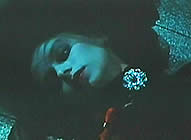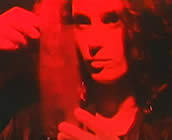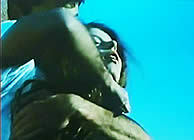 An Italian film with English subtitles; fullscreen format, uncut (85 minutes),
DVD encoded for ALL REGION NTSC WORLD FORMAT; extras include theatrical trailers.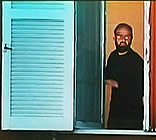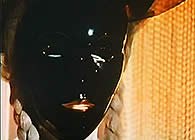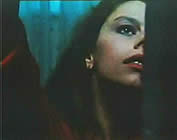 Sexual Themes/Violence/Nudity
For Mature Audiences