A Laura Antonelli rarity from Luigi Comencini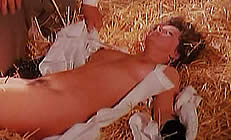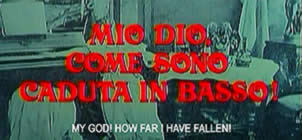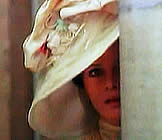 Original Italian Title: MIO DIO COME SONO CADUTA IN BASSO! [My God! How Far I've Fallen!]
also known as TIL MARRIAGE DO US PART

director: Luigi Comencini
starring: Laura Antonelli · Alberto Lionello · Michele Placido · Karin Schubert · Rosemary Dexter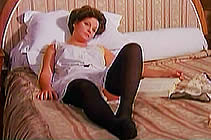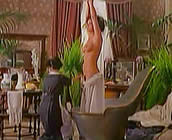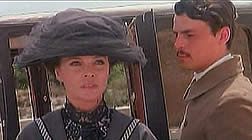 The Marquise Eugenia di Maqueda, an orphan raised by the nuns, marries Raimondo Corrao; however, on their wedding night she discovers that he is - in fact - her brother. This turn-of-the-century sex-farce then finds her father whisking them away to a secret location in France. To avoid scandal, they continue to live together as brother and sister, but then he is called away to serve in the Libyan War. Eugenia finds sexual satisfaction with the family chauffeur.
Director Luigi Comencini was best known for the Bette Davis oddity SCOPONE GAME. He was a traditional Italian director who enjoyed making movies that 'expelled the scent of the people.' He was considered one of that country's master filmmakers, starting his long career with the documentary La Novelletta in 1939. Mr Comencini died in April 2007 at age 90.

The great Laura Antonelli is also gone. She passed away June 2015 after a heart attack. Ms Antonelli was 73. She is probably best known for her controversial role in Massimo Dallamano's VENUS IN FURS.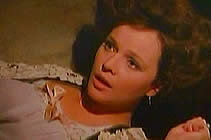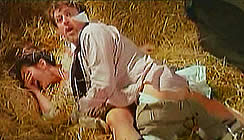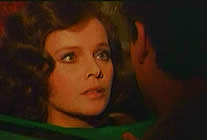 An Italian film, with English subtitles; widescreen format (16:9), 94 minutes,
DVD encoded for ALL REGION NTSC WORLD FORMAT.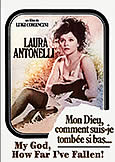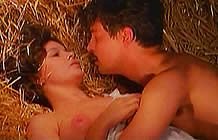 Strong Sexual Themes/Graphic Violence/Nudity/Sexual Brutality/Drugs
For Mature Audiences