This is an Adults Only Motion Picture containing Hardcore XXX Scenes
The film and the images on this page are intended for Age 21 and Older!

The Most Bizarre and Singularly Offensive Film
in Alberto Cavallone's Demented Filmography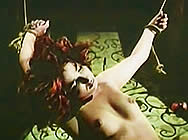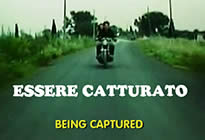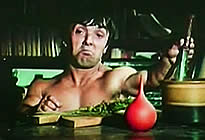 original Italian title: ESSERE CATTURATO [Being Captured]
also known as IL NANO EROTICO [The Erotic Dwarf] and BABY SITTER

director: Alberto Cavallone (as Baron Corvo)
starring Sabrina Mastrolorenzi · Dominique Saint Claire · Serwan Hoshvar · Nadine Roussial · Petit Loup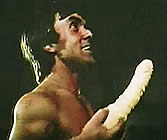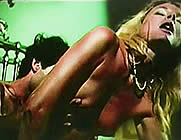 Not to be confused with the other Dwarfsploitation film called SINFUL DWARF, this one was directed by Industry black sheep Alberto Cavallone in 1982. It tells the story of a young baby-sitter named Sabrina who is hired by wealthy Dominique for an overnight job to watch her child while she goes out. The boy, Wilfred, is already asleep when Sabrina arrives at the remote palatial estate but, as soon as mom leaves, the kid wakes up and - to Sabrina's shock - he's not a child at all. Rather, Wilfred is a dwarf with a decidedly anti-social agenda. In reality, he is Dominique's husband and she's been supplying him with young girls for sado-sex games. To make matters even more bizarre, Dominique and her lover (the chauffeur) are - in fact - hiding away in the back of the house, watching Wilfred on a closed circuit TV system while they fuck the night away. Seemingly, she is turned-on by watching her husband's perverse activities, the sicker the better.
Alberto Cavallone (hiding behind the Baron Corvo pseudonym here) was an anti-establishment filmmaker who notoriously pushed the envelope in the name of avant garde cinema. Some studio insiders have insisted that he was certifiably insane - a danger to himself, his crew and the Industry itself. As his projects became more bizarre and ultimately inaccessible, he ran into distribution trouble (see AFRIKA, MAN WOMAN AND THE BEAST, BLOW JOB, FEMALE BARBARIANS OF THE KON TRIBE, et al). This particular film - his only venture into XXX hardcore - is easily Mr Cavallone's most offensive and politically incorrect while being oddly endearing. Alberto Cavallone's career stopped abruptly when he died from heart failure at age 59 in 1997.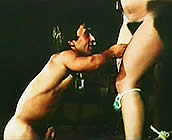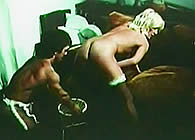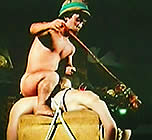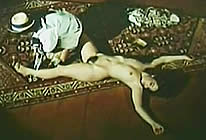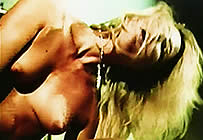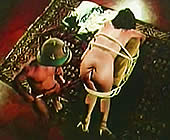 An Italian Hardcore XXX film, with English subtitles; widescreen format, fully uncut version (98 minutes),
DVDs encoded for ALL REGIONS NTSC; extras include Cavallone theatrical trailers.