The First Major Role for Annie Belle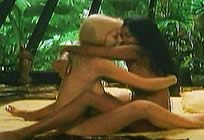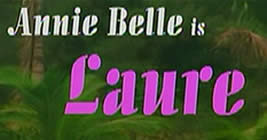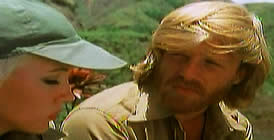 Original Italian / French title: LAURE
also known as FOREVER EMMANUELLE

director: Emmanuelle Arsan (actually Roberto D'Ettorre Piazzoli and Mario Gariazzo)
starring Annie Belle · Emmanuelle Arsan · Al Cliver · Orso Maria Guerini · Pierre Haudebourg · Michele Starch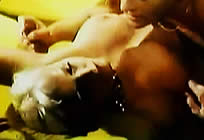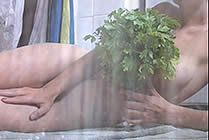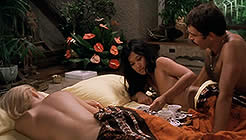 At an institute in Manila, researchers and eco-scientist trade stories about the Mara tribe, a community of natives living in isolation on a remote island, who engage in an annual 'festival of rebirth.' This is an odd drug-induced celebration that destroys brain cells which control memory, causing the participants - who no longer remember anything about themselves - to begin life anew. Laure is especially curious about the tribe and their unique attitude towards life. She is a sexual free-spirit who captures the the fancy of Nicola, a European photographer. Together they begin exploring love and sensuality, accentuated by Nick's voyeuristic mania for Laure (he is deeply attracted to watching her excite other lovers). After a courtship which ends in marriage, Nick agrees to accompany Laure to the land of the Mara to participate in one of their annual mind-altering celebrations.
What an unusual narrative for an erotic film! The movie was promoted as "written, produced and directed" by Emmanuelle Arson, the woman who wrote the original Emmanuelle novel in 1959. It has since been revealed that she did NOT write that novel, (which was initially published as 'by Anonymous' but then ascribed to her after the first printing). In reality, the book was written by her husband Louis-Jacques Rollet-Andriane, a French politician who wrote numerous other books under the Emmanuelle Arson pseudonym in the years to come. Perhaps even stranger... although she is given a litany of credits for this film [including star, writer, producer and director], only one of these is true. While she's definitely not the 'star' here, Emmanuelle Arson does make an appearance (limited to a throwaway socialite cameo towards the middle of the film). The other credits were given for promotional reasons.
The film is actually jointly directed by Roberto D'Ettore Piazzoli and Mario Gariazzo. Mr Piazzoli, an Industry cinematographer (best known for HITCHER IN THE DARK and THE BITE), acted as the 'studio' director [some sources also credit Emmanuelle's husband Louis-Jacques Rollet-Andriane as his assistant] while the exteriors - mostly shot in the Philippines - were helmed by cult director Mario Gariazzo (who made a wide variety of films including THE SEXORCIST, WHITE SLAVE, INTRIGUE OF LOVE and THE ATTRACTION).
This was the first major role for Annie Belle. She would make anther 40 films, many with her co-star here, Al Cliver (including THE ALCOVE and BLACK VELVET). She worked with many of the most popular genre directors - including Joe D'Amato (ROSSO SANGRE Blood Red) and Lucio Fulci (BLOOD MOON) - but Annie will always be remembered for her performance in Ruggerio Deodato's HOUSE BY THE EDGE OF THE PARK. In 1989, at age 33, Annie Bell quit acting and returned to graduate school where she received a degree in Psychology. Subsequently, she become a social worker in France for people diagnosed with mental illness. Ms Bell continues to work in that capacity today.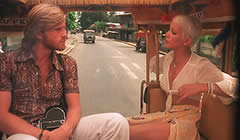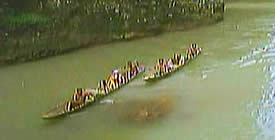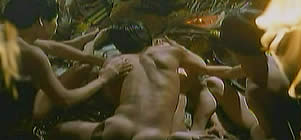 An Italian/French co-production in English language; widescreen format, uncut (96 minutes),
DVD encoded for ALL REGIONS NTSC; extras include original theatrical trailer.