An Adult-Oriented SciFi Thriller from 1962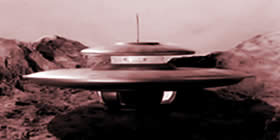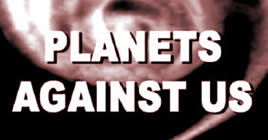 Original Italian Title: I PIANETI CONTRO DI NOI [The Planets Against Us]
also known as PLANETS AROUND US and MAN WITH YELLOW EYES
and HANDS OF A KILLER
director: Romano Ferrara
starring Michel Lemoine · Maria Pia Luzi · Jany Clair · Marco Gulielmi · Piero Palermini

Note: This film is in [Black and White] Sepia Tone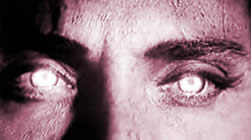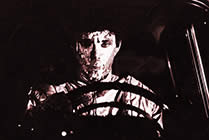 An alien race sends cyborgs to the Earth to destroy technology and pave the way for an invasion. These duplicates are designed to resemble humans so they don't call attention to themselves [in fact, they are copied from the likeness of a man they killed during an airplane attack over the Sahara]. The story follows one cyborg in particular - inexplicably named Bronco - who ends up in Rome and mingles with a sexually permissive Bohemian crowd. The females are attracted to his mysterious and detached personality (obviously accentuated because he's not really human). Perhaps hidden inside this adult SciFi narrative is social commentary from writer/director Romano Ferrara but those ideas never become the main focus of the film. Instead, the plot continues on its terrestrial science fiction path as the cyborg attempt to retrieve and steal a 'paralyzing gas' from scientist Giorgio Borri.
Michel Lemoine (sometimes known by the Michel Leblanc alias) was a French actor/director best remembered for the role of a sexual sadist in his EVIL WEEKENDS OF COUNT ZAROFF as well as his perverse Francis Baumel character in EROTIC INFERNO. Mr Lemoine died July 2013 at age 90.
His costar here is beautiful Maria Pia Luzi, better known by her alias Jane Avril. After this project, she met and married insane director Alberto Cavallone. She spent a career starring her husband's borderline crazy productions from AFRIKA to ZELDA before retiring in 1977. During that time she also made a few non-Cavallone films, best known for Rino di Silvestro's WOMEN IN CELLBLOCK 7.
This was the debut film for director Romano Ferrara. He would make only a few other movies. He is best known for his final project, the jungle girl opus GUNGALA VIRGIN OF THE JUNGLE after which Mr Ferrara retired from the industry.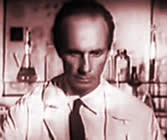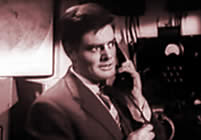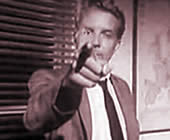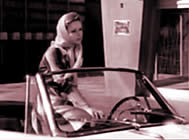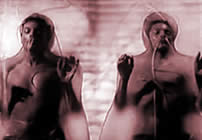 An Italian film in English language (with some English subtitles); black and white Sepia Tone; fullscreen format, uncut (88 min.), DVD encoded for ALL REGION NTSC,
playable on any American machine. Extras include trailers.