Mega Rare Horror Omnibus Trilogy from Mexico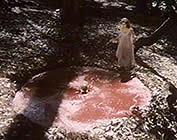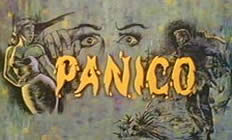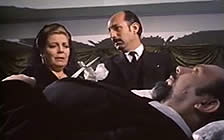 original Mexican/Spanish title PANICO - TRES HISTORIAS OMNIBUS [Panic: Three Story Omnibus]
director: Julian Soler
starring Ana Martin · Joaquin Cordero · Ofelia Guilmain · Jose Galvez · Susana Salvat · Aldo Monti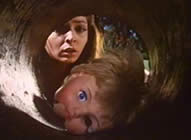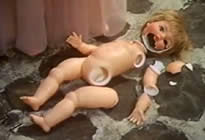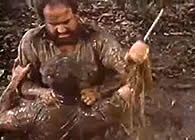 Before Tales From The Crypt, the British Amicus Studios made a name (and a fortune) for themselves with a series of omnibus horrors films (starting with Dr Terror's House of Horror in 1965, continuing through Torture Garden, House that Dripped Blood, Asylum on to the excellent FROM BEYOND THE GRAVE). By the end of the '60s, other movie companies around the world began to mirror this popular horror format. PANICO is such a film from Mexico.
It takes place in 3 parts. The first, Panico [Panic], features Ana Martin as a young woman fleeing through the forest in her nightgown She is just a few steps ahead of a witch with a sharp knife (played with glee by Ofelia Guilmain). The second story, Soledad [Solitude], finds two men in a canoe fleeing a ravaging plague which has left the wife of Joaquín dead. Deadly hallucinations begin to plague both men. The third, Angustia [Anguish], deals with a scientist who develops a sedative that gives the appearance of being dead. The serum will wear off in a few hours but his burial has already begun.
A cast of popular Mexican actors populate this production, including Ofelia Guilmain (best known for her role in the legendary BRAINIAC) and Joaquin Cordero who made over 200 movies but will always be remembered for BOOK OF STONE and DR SATAN AND BLACK MAGIC.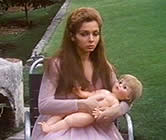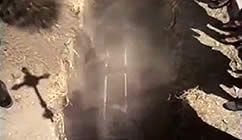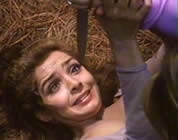 A Mexican/Spanish film with English subtitles; widescreen format, uncut (86 minutes),
DVD encoded for ALL REGION NTSC; extras include selected trailers.