Giulio Petroni's Sexual Shocker with Lisa Gastoni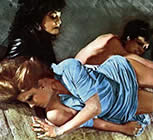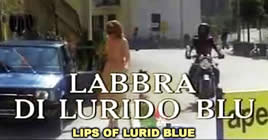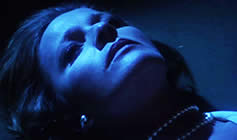 original Italian title: LABBRA DI LURIDO BLU

director: Giulio Petroni
starring Lisa Gastoni · Corrado Pani · Jeremy Kemp · Silvano Tranquilli · Margareta Veroni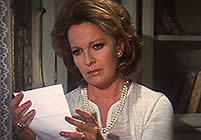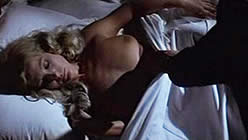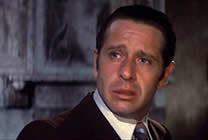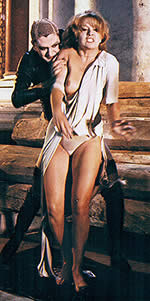 Lisa Gastoni plays Elli, the sexophobic-nymphomaniac wife of University professor Marco Alessi, a repressed homosexual. They married in a desperate attempt to rid themselves of the childhood traumas that have infected their lives and caused an erotic imbalance. But the effort is hopeless; she finds perverse satisfaction by participating in dangerous sexual seductions while he is continuously persuaded by his former gay lover. The path is a collision course leading to tragedy.
There's also something bubbling under the surface of Giulio Petroni's film, strongly accentuated by Ennio Morricone's sinister score. At one point the British homosexual lover, George Stevens, says "There is a verse by Baudelaire: 'The Devil holds the strings that bring us closer, as everyday we descend into Hell step by step.'" This quote - when coupled with the amazing demonic, sado-sex opening of the film - sets the stage for an even more perverse interpretation of this kinky melodrama. Director Petroni was best known for his landmark Spaghetti Westerns (including DEATH RIDES A HORSE and SKY FULL OF STARS FOR A ROOF), but he also helmed the Marisa Mell black magic thriller OBSCENE DESIRE.
Lisa Gastoni began acting in Italy in the mid '50s. She often went to England for roles [known for headlining numerous BBC television dramas]. Her breakout film role was in Robert Mauri's thriller NIGHTS OF VIOLENCE in 1965. She won the Italian best actress award for Fernando Di Leo's Lolita film THE SEDUCTION (1973). Ms Gastoni retired unexpectedly after starring in this movie in 1975, only to return 30 years later for a series of popular TV dramas and a highly controversial motion picture, the cocaine shocker COCAPOP in 2010.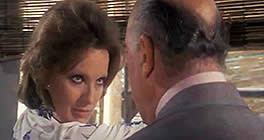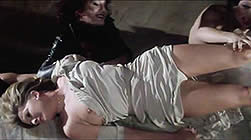 An Italian film with English subtitles; widescreen format, uncut version (111 minutes),
DVD encoded for ALL REGION NTSC.