Each year 10,000 tourists visit Ocean Beach.
This summer Ocean Beach has attracted Something Else!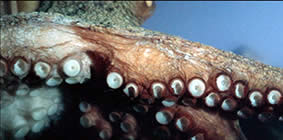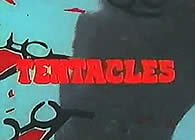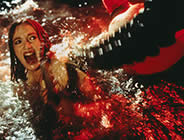 original Italian title: TENTACOLI

director: Ovidio G Assonitis (as Oliver Hellman)
starring: John Huston · Bo Hopkins · Delia Boccardo · Shelly Winters · Alan Byd · Claude Akins · Henry Fonda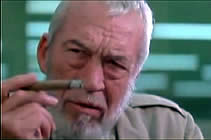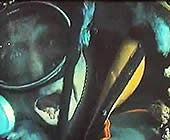 When people start disappearing at a small seaside resort town (especially babies and small children along oceanside), a newspaper reporter named Ned Turner (John Huston) becomes suspicious. He initially thinks it has something to do with an underwater construction project conducted by Trojan Enterprises, a company run by Mr. Whitehead (Henry Fonda). As Turner digs deeper, he begins to suspect there's something more sinister going on. His theory is supported by marine expert Will Gleason (Bo Hopkins) who claims to have proof of a giant (hungry) octopus in the waters.
Of course it's a ripoff of Jaws. But this Italian-made creature-feature is a nice way to spend a summer afternoon. An impressive cast of quality actors seem to be having a good time with the heavy lifting, but the Italian performers have all the best scenes. Delia Boccardo - doing her best Heather Graham - plays Vicky Gleason. She is best known for her performance in WILD EYE, APHRODITE and her debut THREE GUNMEN AGAINST CESARE.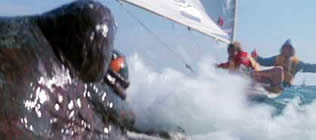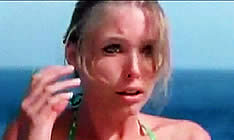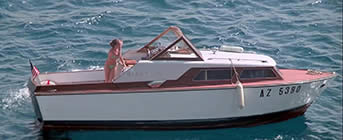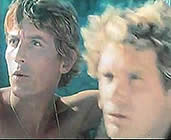 An Italian production in English language; widescreen format, uncut (104 minutes),
DVD encoded for ALL REGION NTSC WORLD FORMAT; extras include original Italian trailer.