Legendary - Yet Hard to Find - Hong Kong Horror Film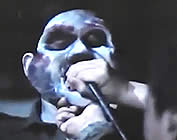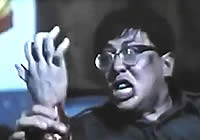 Original Hong Kong (Cantonese) Title: GUI MENG JIAO [Haunted Island]
director: Sammo Hung with Wei Don Lo
starring: Joyce Godenzi · Wu Ma · Alfred Cheung · Richard Ng · Corey Yuen · Billy Lau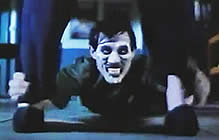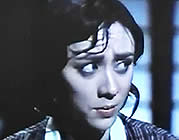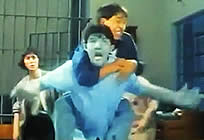 The story begins years ago in the Hong Kong countryside, where the village mayor is executed for the crime of adultery by drowning him in the ocean. His mistress attempts to flee but dies in quicksand. Years later (in the present time), swimmers are drowning mysteriously in the same ocean, leaving local policemen Lu Hsien and Wang Hsiao-Ming to think a ghost has returned to exact vengeance. But, as it turns out, Officer Wang has problems with the village superintendent who doesn't want bad publicity to scare tourists away, plus Wang is bothered by his hot-headed no-nonsense boss, and the arrival of a new female tough-as-nails police sergeant Pai. During a teenage beach party, a kid named Fatty drowns and another woman is possessed by - seemingly - the spirit of the original mistress. The cops take a boat to retrieve Fatty's corpse and take it back to the police station. All hell breaks loose when the body comes to life in the form of an indestructible zombie, followed by more possessions, and attacks from severed heads and severed hands.
In a highly controversial segment, a severed hand crawls up the pants' leg of the police chief and masturbates him. This scene was included - against Sammo Hung's wishes - by co-director Wei Don Lo who thought the film needed a lighter moment amidst the overwhelming onslaught of graphic violence.
Actress Joyce Godenzi was born in Hong Kong in 1965. Her acting debut came with SEVENTH CURSE (1986) but her breakout role arrived a year later when Sammo Hung cast her as a guerilla warrior in his EASTERN CONDORS. At that point,, the two began a romantic relationship. They have been married since 1995.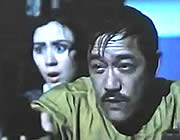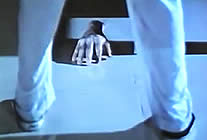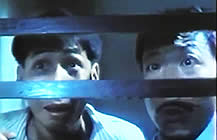 A Hong Kong film with English and Chinese subtitles; widescreen format, uncut (96 minutes),
DVD encoded for ALL REGION NTSC WORLD FORMAT; extras include selected trailers.