Three Colorado Girls decide to ride their Bikes to California in 1971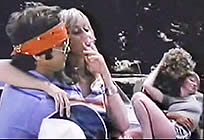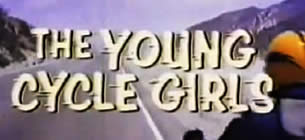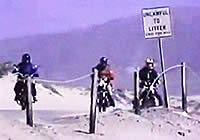 also released (in an edited version) as: CYCLE VIXENS

director: Peter Perry and John Arnoldy
starring Loraine Ferris · Daphne Lawrence · Deborah Marcus · Lonnie Pense · Kevin O'Neill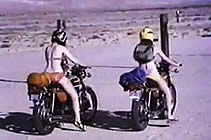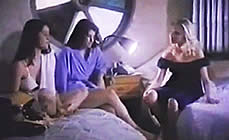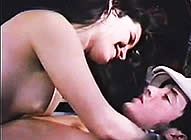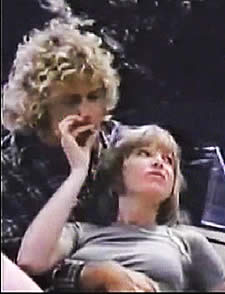 Three girls from a Colorado suburb - sisters Shelia (Daphne Lawrence) and Sherry (Deborah Marcus) plus their friend Pris (Loraine Ferris) - decide to hop on their motorcycles and head for California. Along the way they get mixed up with drug trafficking, sexual assault and a stolen motorcycle racket. Similar to the hippie [teen] hitchhiking movies of the '70s (TEENAGE HITCHHIKERS, THUMB TRIPPING, RUNAWAY RUNAWAY, as well as the incredibly nasty WRONG WAY), this one is a 'road picture' which details the girls' journey, through a series of vignettes, as they strive to reach the Pacific Ocean which results in a major 'What-the-Fuck?' ending.
  This was the only film for the three leading actresses. Sadly, Deborah Marcus was the victim of a fatal overdose in October 1981 at age 30.
  Director Peter Perry worked the sexploitation market for two decades, under numerous pseudonyms (including A P Stoutsberry, A J Gaylord and Seymour Tokus). He started his career as a scriptwriter, penning the 'naughty' FLESH MERCHANT in 1956.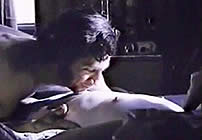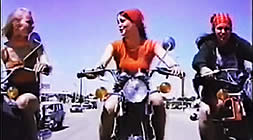 An American film in English language; fullscreen format, uncut version (80 minutes),
DVD encoded for ALL REGION NTSC, extras include selected trailers.