Debut Project for Insane Director Alberto Cavallone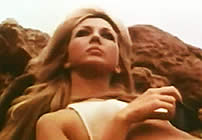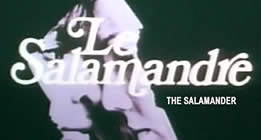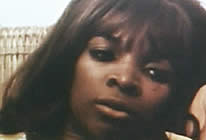 original Italian title: C'ERA UNA BLONDA [There Was A Blonde]
but distributor forced Cavallone to change that title before the release

director: Alberto Cavallone
starring Erna Schurer · Beryl Cunningham · Anthony Vernon · Tony Carrell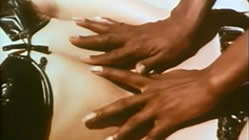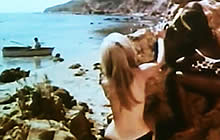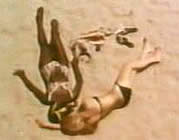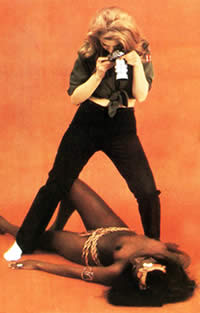 This controversial film was the debut project for maverick [insane] director Alberto Cavallone. It tells the story of two fashion models - white girl Ursula and a black opportunist named Uta - who enter into a most unusual lesbian relationship.
   Unlike other filmmakers who started their careers in a rather conventional format and then drifted into cinematic madness (i.e., Renato Polselli) Alberto-Cavallone was an anti-establishment filmmaker who notoriously pushed the envelope in the name of avant garde cinema from the beginning (as seen in this film and the subsequent QUICKLY: SHOOT AND KISS FOR BREAKFAST). As his projects became more bizarre and ultimately inaccessible, he ran into distribution trouble. But he never compromised his incredulous vision (eventually while dabbling in bizarre XXX hardcore like BEING CAPTURED). Alberto Cavallone's career stopped abruptly when he died from heart failure at age 59 in 1997.
   After co-starring in a few Spaghetti Westerns [eg, LOLA COLT], this was the first major film for Nancy Sinatra look-alike Erna Schurer (who secured the role through the producer Tony Casale, her boyfriend at the time). She is best known for CASTLE WITH DOORS OF FIRE , CARNALITA and SNAPSHOT OF A CRIME.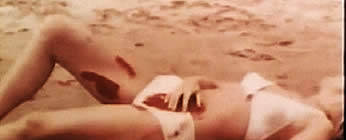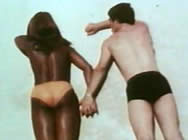 An Italian film with English subtitles; widescreen format, uncut version (87 minutes),
DVD encoded for ALL REGION NTSC.