Just When You Thought You'd Seen Everything...!
Now comes a Detective who uses Rape and Necrophilia to Solve Cases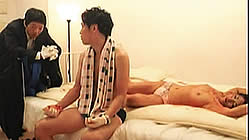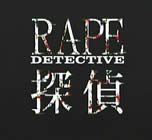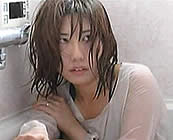 Original Japanese Title: RAPE TANTEI [Rape Detective]

director: Yasushi Koshizaka
starring: Sasa Handa · Atsushi Tsuda · Maki Yoshihara · Mayuko Kobayashi · Junpei Kawate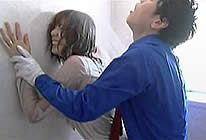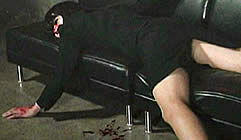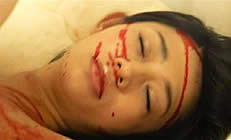 Shusaku Goto (Atsushi Tsuda) is a private detective who sometimes [secretly] assists his friend Hatori of the Tokyo Police Department. Goto has a special ability which can help solve cases... perhaps it would be more accurate to call his ability a 'super power.' When he has sex with a woman, Goto can read her mind. In tandem, when Goto has sex with a murdered woman, he can see  her final thoughts. So, here is a detective who solves cases through necrophilia. (!) Specifically, this story deals with the murder of a mistress named Miyuki Kusuno whose butchered body is found handcuffed to a bed in a condo belonging to a rich real estate CEO. But as Goto soon realizes while raping Miyuki's corpse, her final moments are complicated by whirlwind of mysterious conflicts. Her case is not easily solved without further interrogations with other victims.
Filmmaker Yasushi Koshizaka, born in 1966, is well-known to fans of Japanese exploitation cinema through his S&M thrillers MISSING 66 and MISSING 77. He is also the man behind HOMEJACK REVERSE and the NAKED BATTLE ROYALE franchise. But while making those sado thrillers, Mr Koshizaka was also helming a collection of award-winning mainstream films (ie, Ai Ni Ueta Kemonotachi [A Beast Hungry For Love] (2008) and Gakko Ni Genpatsu Ga Dekiru Hi [The Day the Nuclear Power Plant was Built in the Schoolyard] (2013).) He began his career in 2006 with Green Day, a documentary-styled film about two girls hitchhiking across Japan. It won top honors at a Tokyo Film Festival. Today, Yasushi Koshizaka continues making movies at a breakneck pace, averaging four projects per year since 2009, featuring some of Japan's most controversial films, including this one.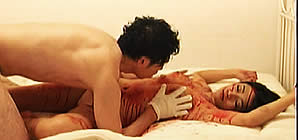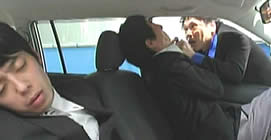 A Japanese film with English subtitles; widescreen format, uncut (72 minutes),
DVD encoded for ALL REGION NTSC WORLD FORMAT; extras include original trailer.