Sexy Slice of History from Lorenzo Onorati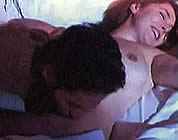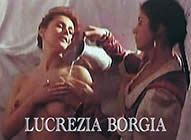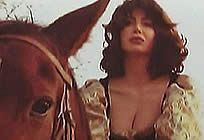 director: Lorenzo Onorati (as Lawrence Webber)
starring: Lucia Prato · Carmen Di Pietro · Paul Muller · Gianluca Magni · Francesco Fiasco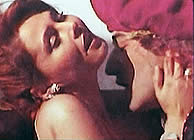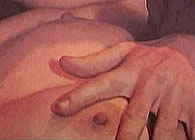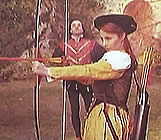 Lucrezia Borgia, an Italian noblewoman living in the early part of the 16th Century, was the daughter of Pope Alexander VI (who was also the king of the Roman Empire at the time). Much wildness and debauchery is associated with both her and her Papal father. History has painted them as cruel and selfish. Lucrezia reigned as the Governess of Spoleto and through numerous marriages [punctuated by the untimely deaths of her husbands, usually from poison] she maintained control over her domain. She was known for her unusually active libido.
There are numerous films about Lucrezia Borgia (from Walerian Borowczyk's IMMORAL WOMEN to THE SECRET NIGHTS OF LUCRECIA BORGIA with Sirpa Lane), but this one from Lorenzo Onorati is considerably different. Rather than attempting to mount a [relatively] accurate sweeping narrative, Lorenzo is content with offering a 'slice of Lucrezia' with little emphasis on anything other than her insatiable sex life. Between the orgies and constant 'hot bed' scenes, the only plot deals with an intrusive neighbor, Vilfredo D'Este, who has organized rebel forces to challenge the Borgia fortress. Rather than going to battle against the leader, Lucrezia challenges him to a winner-take-all archery contest (apparently, something that actually happened in 1505).
Director Lorenzo Onorati helmed 30+ Euro softcore sex films throughout the eighties and early nineties. Operating under his 'Lawrence Webber' alias, he made SLAVES OF CALIGULA, FLAVIA, THE LADY CHATTERLY STORY (among others) plus the trashy thriller OBSESSION: A TASTE FOR FEAR as Piccio Raffanini. Mr Onorati retired from the business in 2004, after helming a gory horror film called IN THE NIGHT (with his young apprentice Giovanni Pianigiani).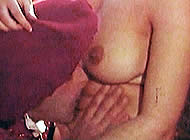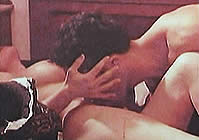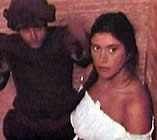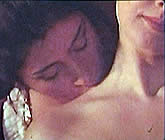 An Italian film with English subtitles; fullscreen format, uncut (72 minutes),
DVD encoded for ALL REGION NTSC WORLD FORMAT; extras include various trailers.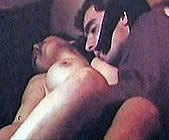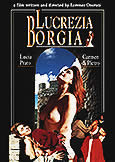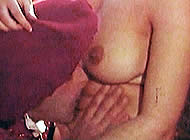 Strong Sexual Themes/Nudity/Sexual Brutality/Rape
For Adult Audiences