This Ukraine/Russian Lesbian Scorcher
is that Country's Top Grossing Film of All Time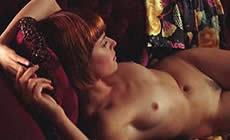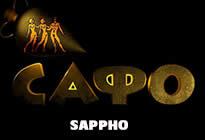 Original Ukraine/Russian title: SAPPHO
Also known as SUMMER LOVER [Edited Version]

director: Robert Crombie
starring: Avalon Barrie · Lyudmila Shiryaeva · Todd Soley · Bogdan Stupka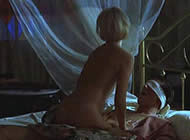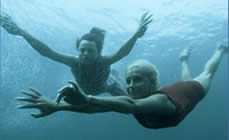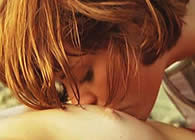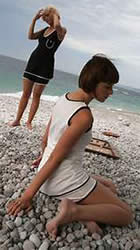 A steamy erotic movie made in the Ukraine [Russia] where it became the top grossing film of all time in that country. Loosely based on Ernest Hemingway's lessor known novel Garden of Eden, this is the story of a newlywed American wife, named Sappho Lovell, vacationing with her husband Phil on the Greek island of Lesbos. She soon befriends Helene Orlov, a smart and beautiful Russian girl, who has grown very lonely on the island as her archaeologist father is too busy with work to give her much attention. The women begin an exhilarating - yet very dangerous - sexual relationship. Very reminiscent of LOVE IN SAMPAN.
    British journalist Robert Crombie was stationed in Russia during the 90s where he began freelancing video commercials for various International companies. One thing led to another, and he soon found himself raising funds for this film which he began shooting in 2004. He has since returned to the UK where he graduated from Oxford with a degree in Anthropology.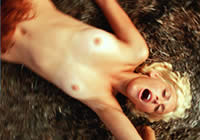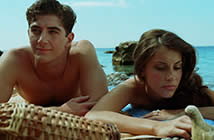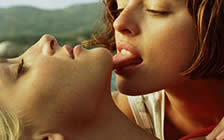 A Ukraine/Russian film in English language; widescreen format, uncut (88 minutes),
DVD encoded for ALL REGION NTSC WORLD FORMAT. Extras include trailers.

Strong Sexual Situations/Nudity/Lesbianism
for Adult Audiences Only