Brigitte Lahaie in a Jean-Claude Roy film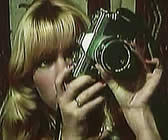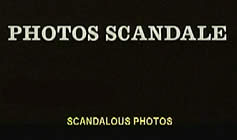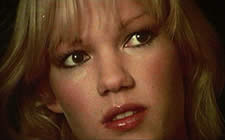 Original French title: PHOTOS SCANDALE [Scandalous Photos]
also known as PARIS SCANDAL

director: Jean-Claude Roy
starring: Brigitte Lahaie · Evelyn Kerr · Oliver Neal · Natalie Nort · Claude Norman · Andre Lambert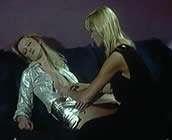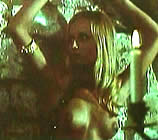 Juliette (Brigitte Lahaie) is an ex-prostitute whose passions are men and money. When she isn't indulging in steamy sex sessions, Juliette and her lover Chris blackmail young heiresses by photographing them in compromising situations. Their task is assisted when Juliette's sister Diana (who works as a high-class hooker) give the couple a list of the daughters of wealthy businessmen who are looking for a bit of rough S&M.
Jean-Claude Roy was a respected mainstream French director. In 1974, he began making hardcore XXX films under the name Patrick Aubin (i.e., Brigitte Lahaie's COUPLE SEEKS SEX SLAVES). Often, he would alternate between directing hardcore and 'regular' films, but often his mainstream movies were more erotic than that of his peers. His EDUCATION ANGLAISE in 1983 is a perfect example of that. This film, PHOTO SCANDALE, was originally designed as a hardcore productions, but Jean-Claude changed his mind after getting into the project. The result is a cutting edge thriller with dark social overtones.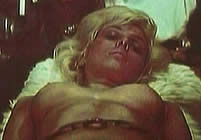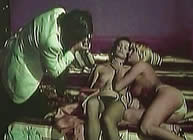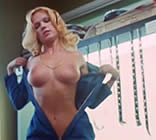 A French film with English subtitles; widescreen format (16:9), uncut version (83 minutes),
DVD encoded for ALL REGION NTSC WORLD FORMAT. Extras include trailers.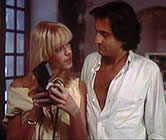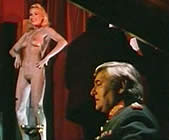 Violence/Sexual Themes/Nudity/S&M/Sexual Brutality
for Mature Audiences Only