Cruelty. Sex. Cannibalism.
UNCUT 103 MINUTES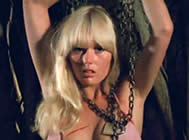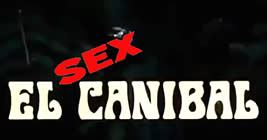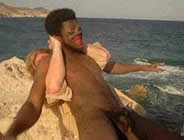 Original European Title: EL SEXO CANIBAL [That House on the Outskirts]
also known as DEVIL HUNTER (edited version) and MANDINGO HUNTER

director: Jess Franco (as Clifford Brown)
starring: Ursula Fellner · Al Cliver · Gisela Hahn · Werner Pochath · Robert Foster · Victoria Adams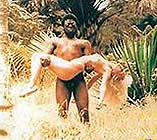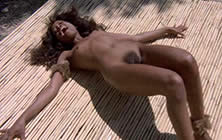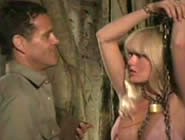 One of Jess Franco's most outrageous films (and that's really sayin' somethin') with a overwhelming mixture of perversion and savagery. This is the ultra-rare, fully uncut X-Rated European version (103 Minutes). A Vietnam veteran heads to Puerto Santo, an island inhabited by savages. He's on a mission to save a kidnapped movie starlet, not only from the thugs who captured her but also from a mutilated cannibal lurking on the island. Fans of the genre will also recognize [and appreciate] the similarity to Joe D'Amato's PORNO HOLOCAUST which was made the same year.
This film was directed by Jess Franco, under one of his more interesting pseudonyms. With it, he pays tribute to one of his favorite jazz musicians, trumpeter Clifford Brown. The assistant director on this film was Rosa Maria Almiral who is actually his wife actress Lina Romay using her birth name. This movie is one of three in Franco's 'cannibal trilogy' accompanying WHITE CANNIBAL QUEEN and CANNIBAL TERROR (all made in 1980). Ms Romay died from cancer at age 57 in February 2012; Jesús Franco died a year later from a stroke in April 2013 at 82.
Ursula Fellner, a German fashion model, gravitated to German TV shortly after starring in this film. But before that, she also made SADOMANIA in 1981 with Franco. Cult actor Werner Pochath plays the villain here, a vicious kidnapper named Chris. After a series of German TV movies, he went to the big screen in 1967 and made 70+ films over the next 25 years. He is best known for MOSQUITO THE RAPIST, RATMAN and TERROR EXPRESS]. Mr Pochath passed from liver cirrhosis in 1993 at age 54.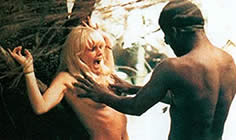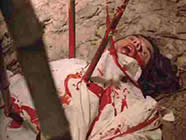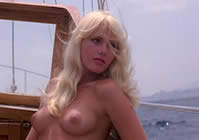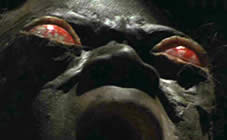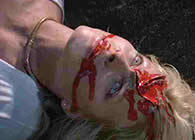 A German/French/Spanish production in English language; widescreen format (16:9),
fully uncut 103 minutes, encoded for ALL REGION NTSC, playable on any American machine.
Extras include theatrical trailer.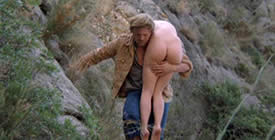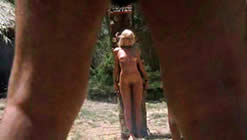 Graphic Violence/Sexual Brutality/
Female and Male Nudity/Drugs/Gore/Rape
for Mature Audiences Only