A Visual Eye-Popping Wuxia Masterpiece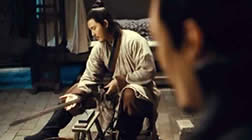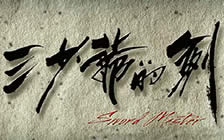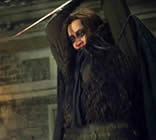 Original Chinese Title: SAN SHAO YE DE JIAN [Sword of the Third Young Master]

director: Derek Yee (Yee Tung-Shing) producer: Tsui Hark
starring: Lin Geng-Xin · Hsieh Shao-Feng · Peter Ho · Yen Shisan · Jiang Yi-Yan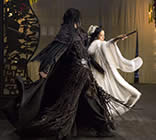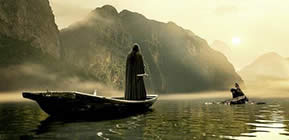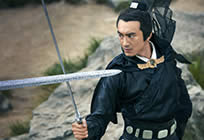 In 1977, Derek Yee starred in the Shaw Bros' film Death Duel and now he's back to direct a new version for producer Tsui Hark, making this both a homage and a reinvention. Here is the story of tattooed-faced assassin Yen Shih-San who considers himself the greatest swordsman in the land. He is looking for the Third Sword Master Hsieh Sao-Feng to challenge his legendary blade and win an opportunity to bed the warrior's betrothed Chiu-Ti.
Interestingly, Yee's film is enjoying high praise from genre fans, but not necessarily for the narrative. Rather - perhaps more than any previous attempt from any country, anywhere - this extravaganza is the most successful merging of cinema with the video game landscape. The eye-popping visuals are instantly breathtaking and wondrous.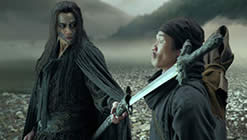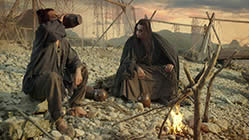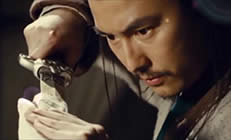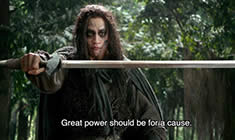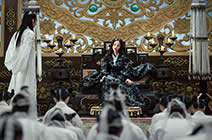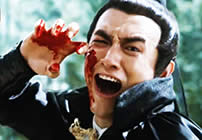 A Chinese film with English subtitles; widescreen format,
uncut 106 minutes; DVD encoded for ALL REGION NTSC WORLD FORMAT.
Extras include original theatrical trailer.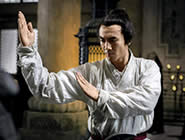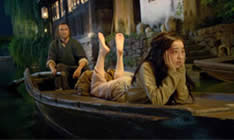 Graphic Violence/Martial Arts Fighting/Gore/Sexual Themes
for Mature Audiences