One of the Rarest and Most Sought-After Movies
in the Santo Filmography...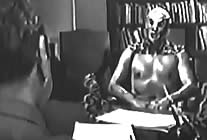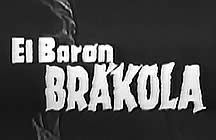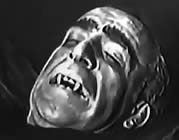 Original Mexican Spanish Title: SANTO EN EL BARON BRAKOLA [Santo in The Baron Brakola]

director: Jose Diaz Morales
starring: Santo · Fernando Oses · Mercedes Carreno (Meche Carreno) · Andrea Palma · Susana Robles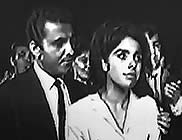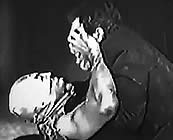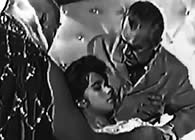 If you only have a passing interest in Santo [perhaps you've heard about the films and decided you'd like to give one a shot?], then don't choose this one. Instead, go with the classics SANTO VS THE VAMPIRE WOMEN or SANTO AND BLUE DEMON AGAINST THE MONSTERS. However, if you are a Santo fan, then it's time to rejoice. Here it is! One of the rarest, most sought after movies in his filmography. A motion picture thought to be lost for many decades! And if you are a fan of Mexican starlet Meche Carreno (BLOOD ENEMY), this is the créme de la créme, her debut project. However, please note, the print is not perfect. It suffers from frame stability and sprocket damage causing image fluctuation during the final reel.
After a wrestling match, Santo rescues security guard Luis from a vampire attack. The silver masked Santo soon learns that both he and Luis have been stalked by Baron Brakola, a resurrected vampire from the 18th century. Seemingly, both men (and Luis' daughter, Silvia) have been cursed by the vampire as a result of an old-world confrontation. In an extended flashback, the story of the Silver Mask Knight is told. He is an ancestor of Santo, dedicated to fighting evil in the 1700s. This Silver Mask challenges the unsavory Baron Brakola who has turned his wrath against the Matau family when they refuse a marriage proposal to their daughter. After a vicious battle, the Baron vows vengeance against the family that spurned him and their protector, El Santo. Today, Baron Brakola has returned to initiate his blood quest.
Legendary masked Mexican wrestler Santo was born Rodolfo Guzman Huerta in Hidalgo Mexico, 1917. Throughout the '30s he wrestled as a villain under the name El Hombre Rojo. In 1942, he became part of the 'Silver Masks,' a 3-member tag-team. He was El Santo; his partners were El Diablo and El Angel. Santo went solo ten years later. A Mexican illustrator named Jose Guadalupe Cruz started a "Santo" comic book in the mid '50s [a monthly periodical that would run for the next 35 years] pitting the hero against an army of human and supernatural villains. Santo resisted movie offers until 1961 when he reluctantly made three low-budget films in Cuba. Although distribution was spotty, the success of those movies was immediately obvious through South America. Churubusco Studios of Mexico City invested a large budget into SANTO VS THE VAMPIRE WOMEN in 1962, followed by a string of hit movies. However in 1976, a change in Mexico's Government brought an end to the genre. The new administration frowned on the 'masked wrestler genre' and canceled all federal funding for such projects. This created severe financing and distribution problems. Santo's last film appearance was in La Furia de Los Karatecas [Fury of the Karate Killers] (1982), which was shot at Coral Castle in Miami Florida. He retired in July of that year. For 50 years, Santo had never been seen or photographed without his mask, but in January 1984, he - without warning - unmasked himself on the television program Contrapunto. Less than two weeks later, he died from a heart attack at age 66, February 1984. He was survived by his wife Eva Vadager and eleven children.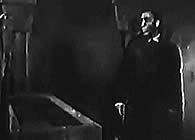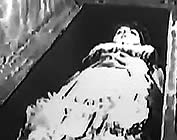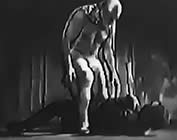 Please note: This film suffers from frame stability and sprocket damage
causing image fluctuation during the final reel.
A Mexian film with English subtitles; fullscreen format,
uncut 80 minutes; DVD encoded for ALL REGION NTSC WORLD FORMAT.
Extras include various Santo trailers.