Quirky filmmaker Chu Yin-Pin directs
Yukari Oshima in her First Film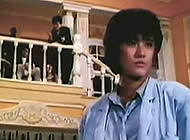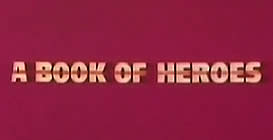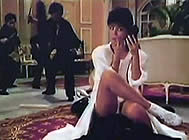 Original Chinese Title: HUAN LE LONG HU BANG [Happy Dragon and Tiger]

director: Chu Yen-Ping (Chu Yin Pin)
starring: Yukari Oshima · Elsa Yeung (Yang Hui-San) · Lan Hsin-Chuen · Yasuaki Kurata · Kua Hu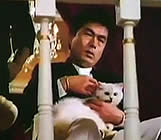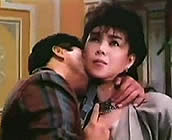 This film is often considered Yukari Oshima's first movie. But that depends on one's perspective. She initially went to Hong Kong in 1986 to star in Sammo Hung's Shanghai Express, but the production was taking longer than expected, so she took this project during the downtime. As it turned out, this movie got finished and released before EXPRESS. So, technically... it is her first. Unless--- well, there's also that 1984 Baioman Japanese movie, Chodenshi, where she plays the Farrah cat [but most fans would rather forget that one].
When a Japanese crime lord named Yamashita makes a move on a Triad-controlled Hong Kong turf, it sets off a chain reaction which results in the disappearance of a valuable gold bar shipment. Of course, Yamashita wants to get his hands on the gold. But so do a number of other people. There's a hopelessly ineffective cop named Hu Pai and his loose-cannon female assistant Yang, plus - also in the mix - a brazen lady fighter named Shanshun who is more interested in getting revenge against Yamashita than the gold. However, the Japanese gangster has a secret weapon... a Bruce Lee trained body guard (played by Oshima) who may not be what she seems.
Director Chu Yen-Ping has enjoyed a long, prosperous career. He is still working today in Beijing (KUNG FU DUNK and TREASURE HUNTER) but he's best known for his earlier films (under the pseudonym Lawrence Full) GOLDEN QUEEN COMMANDO, PINK FORCE COMMANDO and Pauline Chan's SLAVE OF THE SWORD.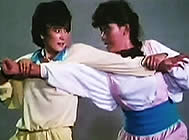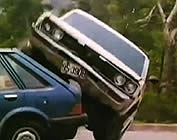 A Hong Kong Chinese film in English language; fullscreen format,
uncut 81 minutes; DVD encoded for ALL REGION NTSC WORLD FORMAT.
Extras include various Yukari Oshima trailers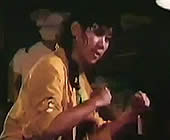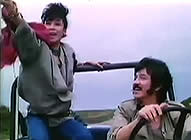 Violence/Sexual Situations
for Adult Audiences