Moon Lee and Yukari Oshima Actioner!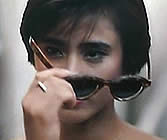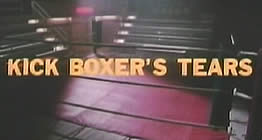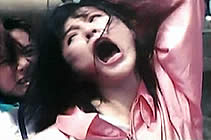 Original Chinese Title: XIN LONG ZHONG HU DOU [New Dragon in Hu Dou]

director: Da Wei Shen
starring: Moon Lee · Yukari Oshima (as Cynthia Luster) · Wilson Lam · Mark Cheng · Billy Chow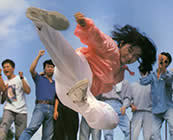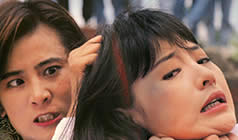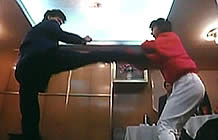 A kickboxer is killed in the ring by a dirty opponent who works for a crime syndicate. His sister vows revenge by facing off against both the dirty kickboxer (played by Billy Chow) and the Triad gangsters.

This is generally considered one of the very best Moon Lee / Yukari Oshima projects. It's filled with many jaw-dropping fight scenes (oddly, the fights outside of the ring are more exciting than those inside) and the battle between Moon and Yukari is absolutely incredible. The film is written and directed by Da Wei Shen, officially his only project. It is generally believed to be the work of prolific character actor (and sometimes director) Shum Wai [Shum Tai-Wai].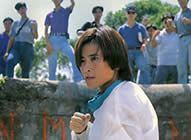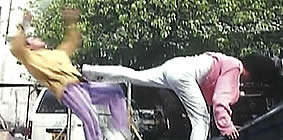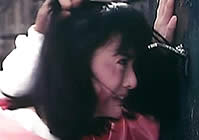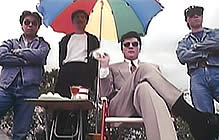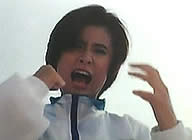 A Hong Kong film in English language; fullscreen format,
uncut 89 minutes; DVD encoded for ALL REGION NTSC WORLD FORMAT.
Extras include original theatrical trailer.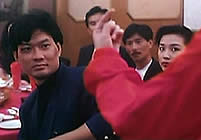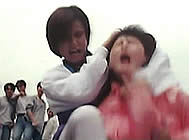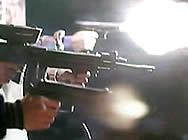 Martial Arts Violence/Gun Violence
for Mature Audiences