Chinese Thriller described as SAW on a Cruise Ship...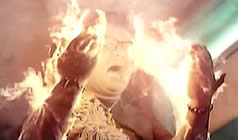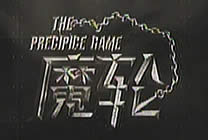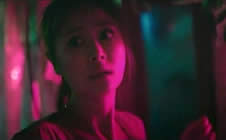 Original Chinese title: MO LUN [Idiot]
also known as: COLD SHIP

director: Zao Wang
starring: Ruby Lin · Peter Ho · Kim Scar · Gai Yue-Xi · Zhi Shi · Lin Li · Ji Wang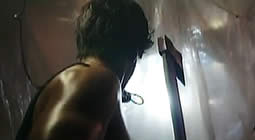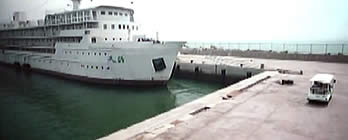 This Chinese horror thriller has been described by many International critics as "SAW on a Cruise Ship" and, despite a unique perspective, that's not far from accurate. Here is the story of Liu Chen, a girl who defies her wealthy family by eloping with her 'unacceptable' boyfriend Ye Qing. Together, they embark on a honeymoon cruise which promises an elaborate Treasure Hunt game. It all begins as innocent fun with a huge cash prize at the conclusion for surviving contestants. But then it becomes obvious that "surviving contestants" will only be a tiny, select group of passengers while the majority will lose everything including their lives. Trapped in the middle of the sea, with chaos whirling around her, Liu Chen resorts to savage instincts to survive.
This is the debut feature for Zao Wang, a Chinese filmmaker who studied his craft in the United States, acquiring a Master Degree in Film Production from New York University. He worked as assistant director for NBC's Night Shift series in 2015 and then as AD for Bad Robot the following year. Zao returned to Beijing to work on this film - based on his script - for Fundamental Films in 2016. The cast is exceptional with Ruby Lin in the Liu Chen role, best known for her hit BLOOD SOAKED SHOES, and her co-star here is the current 'it' actor, Peter Ho from Tsui Hark's SWORD MASTER.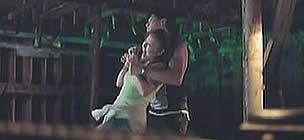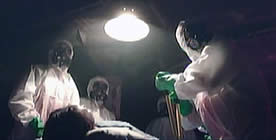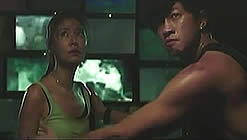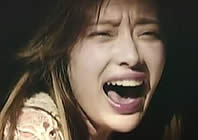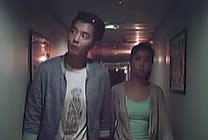 A Chinese film with English and Chinese subtitles; widescreen format,
uncut 94 minutes; DVD encoded for ALL REGION NTSC WORLD FORMAT.
Extras include the original Chinese Trailer.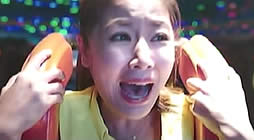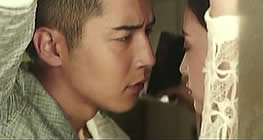 Graphic Violence
for Mature Audiences