One of the Rarest films of Jose Ramon Larraz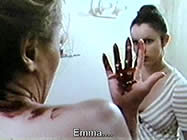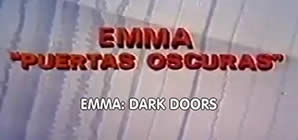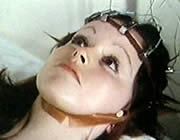 Original Spanish title: EMMA PUERTAS OSCURAS [Emma: Dark Doors]
also known as: ASESSINA OBSESION [Murder Obsession]

director: Jose Ramon Larraz
starring: Susanna East · Perla Cristal · Angel Menendez · Marina Ferri · Marta Flores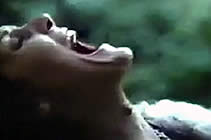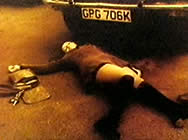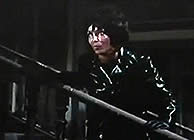 Emma is a teenager when she is the victim of a terrible car accident in London. Her brain suffers some malfunctions and she needs constant psychiatric care. Her mother, Silvia, confines Emma inside the house [usually under the care of a maid] but her personality becomes unstable and, ultimately, aggressive which lead to a horrible series of brutal violence.
Euro filmmaker Jose Ramon Larraz fought diligently in the '70s and '80s to loosen censorship restrictions in his home country of Spain. Often, he would make films in the U.K. where he could push the boundaries of his craft. This particular film is one of his rarest, shot in tandem with SCREAM AND DIE, using many of the same sets and locations. He helmed 26 movies and is probably best known to genre fans for WHIRLPOOL, SEXUAL RITES OF THE DEVIL, VAMPYRES, and VIOLATION OF THE BITCH (aka Coming of Sin). Towards the end of his career, he moved to North America where he made numerous films [EDGE OF THE AXE, REST IN PIECES, SAVAGE LUST] under the alias Joseph Braunstein. Director Larraz died September 3, 2013 in Andalucía, Spain at age 83.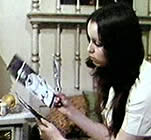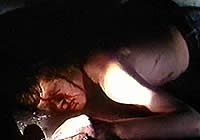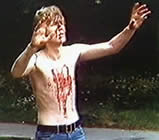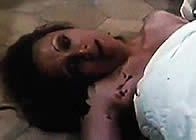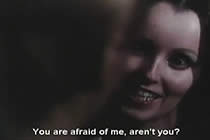 A Spanish/British production; widescreen format (16:9), uncut version (74 min.), DVD encoded for ALL REGION NTSC, playable on any American machine. Extras include selected Jose Larraz trailers.