Chu Yen-Ping's Excessive CAT III Actioner!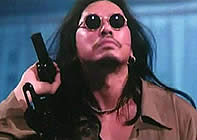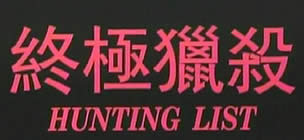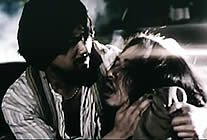 Original Chinese Title: TAO SE ZHUI QI SHA [Chasing the Sand]

director: Chu Yen-Ping
starring: Ray Lui · Lu Shu-Fang · Vivian Hsu · Tan Li-Wen · Paul Chun · Feng Ku · Jackson Lau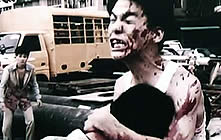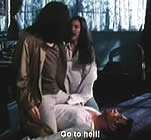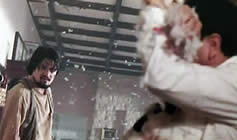 After many years in hiding, Chu Chi Kit (Ray Lui) returns to Hong Kong from Taiwan. He immediately resumes his lusty relationship with former flame May and he joins his old friend, an insane killer named Cramp, in an illegal drug operation. Violence erupts without notice and bodies clutter the streets. But times are different now. Triad boss Lui is more motivated by money, rather than loyalty. He turns on Chu and Cramp when things start to go sour.
Director Chu Yen-Ping delivers an excessive Category III actioner - influenced by the 'heroic bloodshed' films of John Woo and Ringo Lam - but he's willing [and anxious] to go further into utter and complete mayhem. And, while many Hollywood filmmakers have been stealing from Asian directors for years, Chu blatantly lifts a major scene from Quentin Tarantino's True Romance script. But despite all the melodrama and the explosive narrative, there is no humor in Chu Yen-Ping's film. Many critics and fans have called this motion picture 'The most violent of all the HK actioners.' It is an amazing excursion into CAT III territory with truckloads of gratuitous violence, rape and sexual mania.
Chu Yen-Ping has enjoyed a long, prosperous career. He is still working today but he's best known for his earlier films (under the pseudonym Lawrence Full) GOLDEN QUEEN COMMANDO and Pauline Chan's SLAVE OF THE SWORD.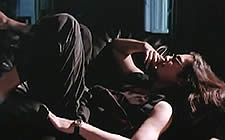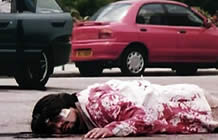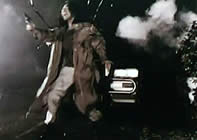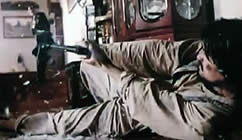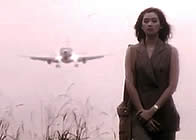 A Hong Kong production with English subtitles; widescreen format (16:9),
uncut version (89 min.), DVD encoded for ALL REGION NTSC, playable on any American machine.
Extras include selected trailers.