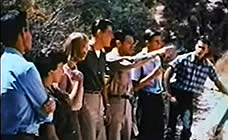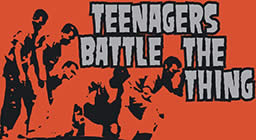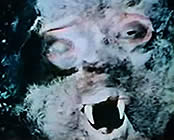 This motion picture was originally made in 1958, but its only screening
was a Drive-In Theater in director Dave Flocker's hometown.
The movie remained unreleased until 1975
when the filmmaker added an additional 30 minutes to the original footage
for a syndicated televsion movie retitled CURSE OF BIGFOOT
[also included in this DVD]

director: Dave Flocker
starring: Mary Brownless · Bob Clymire · Ken Koepfer · Dennis Kottmeier · Ruth Ann Mannella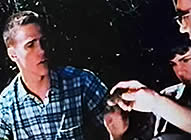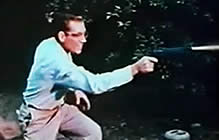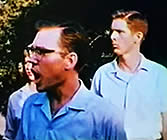 A professor takes some of his biology students into Vasquez Rocks Natural Area Park [the same place where HBO's Westwold TV series was filmed] for a field trip. The kids discover an underground tomb where they discover an ancient Indian mummy. After removing it from the cave, the mummy comes back to life and begins terrorizing the area. A sheriff suspects that the creature is responsible for a local murder and gets involved with the kids and their plan to stop it.
The two stars from the original film appear as adults in the opening scene of the 1976 film. Most of Curse of Bigfoot is the entire 1958 film, offered as a flashback. Just for the record, the original film dealt with the resurrection of a mummy and had nothing to do with Bigfoot.