Koji Wakamatsu's Controversial Film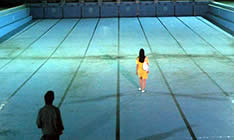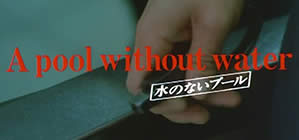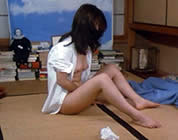 Original Japanese Title: MIZU NO NAI PUURU

director: Koji Wakamatsu
starring: Yuya Uchida · Yumiko Fujita · Reiko Naka · Mie · Fujio Akatsuka · Kenji Sawada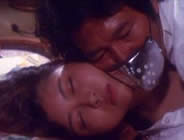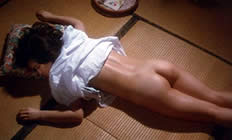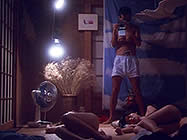 One evening, a subway worker sees a gang of delinquents assault a woman. He watches as they strip her, but when the boys get ready to rape her, he chases them away. The victimized girl thanks him and he escorts her home. Days pass. The man can't shake the morbid fascination of seeing her sexually assaulted. He'd like to give rape a try, but he's repulsed by the violence.. He gets the idea of using formaldehyde to knock out the victim and begins a series of courteous rapes. After pumping the sleep-inducing drug through a cracked bedroom window, he can rape a girl while she's asleep. The man violates a lot of different women, but he regularly picks on the same girl he initially rescued. It even escalates to the point that after he has sex, the guy cleans her house and makes breakfast before slipping away.
Koji Wakamatsu is considered the King of Japanese exploitation cinema, often called 'the Pink Godfather,' responsible for at least 110 films between 1963-2012. Internationally, he is best known for VIOLATED ANGELES [based on Richard Speck's torture/massacre of a houseful of nurses in Chicago] and his vicious 13 KILLING BY A SERIAL RAPIST. His later films concentrated on left-wing resistance movements, especially dealing topics like the oppression of the Palestinian nation and the Japanese underground. His politics got Wakamatsu blacklisted by the United States, which imposed a travel ban on him. In 2012, Koji Wakamatsu was killed in a car accident as he returned from the Tokyo-based TEPCO company, after a heated meeting over the Fukushima nuclear disaster. Mr Wakamatsu was 76.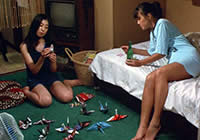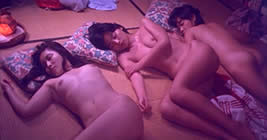 A Japanese production with English subtitles; widescreen format, 103 Minutes,
DVD encoded for ALL REGION NTSC, playable on any American machine.
Extras include selected Wakamatsu trailers.