A Whip-Wielding Super Hero Challenges Satan!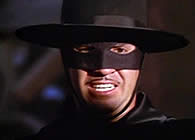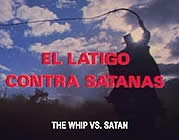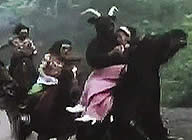 Original Mexican Spanish Title: EL LATIGO CONTRA SATANAS [The Whip vs. Satan]
[The Whip Against Satan]

director: Alfredo B Crevenna
starring: Juan Miranda · Noe Muratama · Ruben Rojo · Yolanda Ochoa · Víctor Alcocer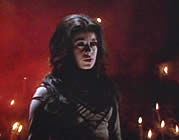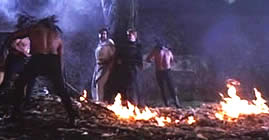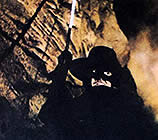 A whip-wielding, masked hero wanders into a Western town on the brink of destruction. He is a 'man with no name' (bearing a striking resemblance to Zorro, but called Latigo [e.g., Whip]) who has come to this town in search for a missing friend. But, instead, he has found mass hysteria caused by witch's curse, complicated by a gang of righteous vigilantes obsessed with putting her to death. There's also a cult of Satanists, holding dark ceremonies inside the cavern of a belching volcano. They are determined to pave the way for the Devil's arrival by sacrificing the same witch in a blood ritual. Latigo attempts to rescued the captured sorceress, thwart Satan's advance, calm the vigilantes and bring the town back to order.
Director Alfredo B. Crevenna (a genre veteran who also made Fabian's DYNASTY OF DRACULA the following year plus another 150 films including SANTO VS BLACK MAGIC and BEAST OF TERROR) excises some unusual techniques in this movie. Besides the quirky Whip hero in the center of the story, the narrative shifts abruptly from the horror to the Western genre, emphasized by wildly disorientating camera angles and striking locations. This is especially true of the film's opening sequence where real Aztec temples and a brewing thunderstorm serve as an effective backdrop to Latigo's whip-cracking. German-born Alfredo B. Crevenna became a director who enjoyed a prolific 50 year career in Mexico. He died in August 1996 from cancer, at age 82.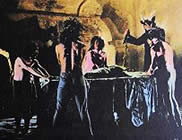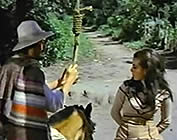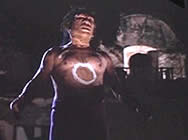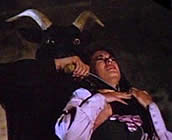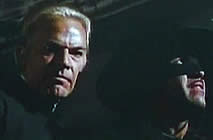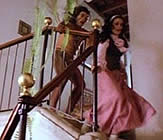 A Mexican production with optional English subtitles; fullscreen format (4:3),
uncut version (80 min.), DVD encoded for ALL REGION NTSC, playable on any American machine.
Extras include selected trailers.