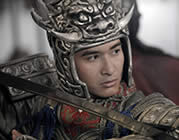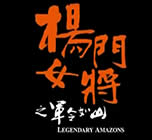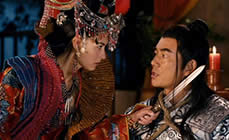 original Chinese title: YANG MEN NU JIANG ZHI JUN LING RU SHAN
[The Female Generals of Yang Family of the Song Dynasty]

director: Frankie Chan
starring: Cecilia Cheung · Liu Xiao-Qin · Richie Jen · Cheng Pei-Pei · Kathy Chow · Yukari Oshima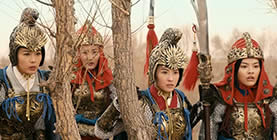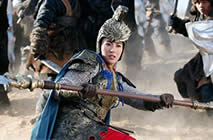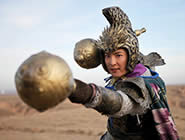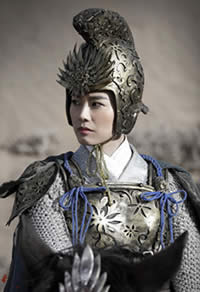 In the early 11th century of China, the Song Dynasty suffers invasion from the vicious army of a rival state, Western Xia. When General Yang - the last of the Song generals - is killed on the battlefield, his widowed wife Mu takes leadership and organizes the desperate women in a fight for their dynasty.
This Jackie Chan-produced film, directed by veteran Frankie Chan, is a wildly entertaining slice of style over substance. There's no history lesson here. It isn't deep. It's not particularly original. But it is FUN. Here is an action movie - pure and simple - beautiful to look at and thrill with. Lots of well orchestrated battle scenes featuring delirious fighting divas.

The cast is quite impressive, with China's #1 boxofice draw Cecilia Cheung in the lead role, plus the welcomed return of Kathy Chow and veteran Cheng Pei-Pei. This is also Yukari Oshima's official final film in the supporting role of Zou Langing.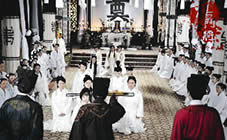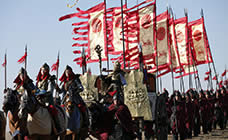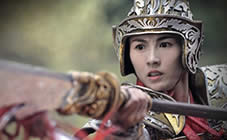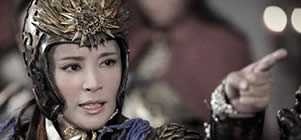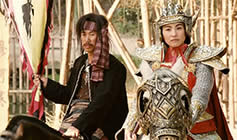 A Chinese film with optional English subtitles or English language dub; widescreen format,
fully uncut 107 minutes), DVD encoded for REGION ONE NTSC (AMERICAN) FORMAT.
Extras include Behind the Scenes and Theatrical Trailer.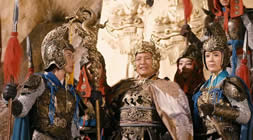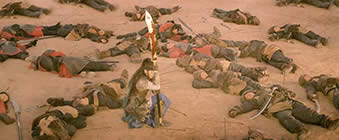 Violence
for Mature Audiences