Danish Starlet Birte Tove in Jack O'Connell's rare film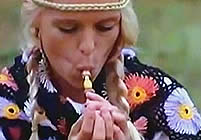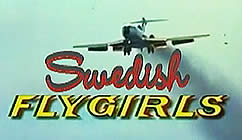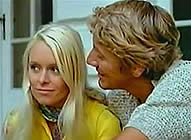 Also Known As: FLY GIRLS and CHRISTA

director: Jack O'Connell
starring: Birte Tove · Baard Owe · Susan Hurley · Clinton Greyn · Daniel Gelin · Inger Stender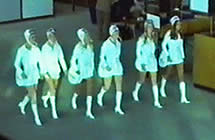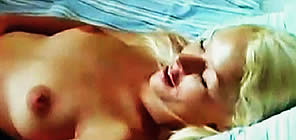 Danish actress Birte Tove (better known for starring in the Chinese sado film BAMBOO HOUSE OF DOLLS the same year) headlines this 'free-flying stewardess' film directed by chameleon Jack O'Connell, his final film after GREENWICH VILLAGE STORY and REVOLUTION.
Yes, it is odd that the movie is called SWEDISH FLY GIRLS when it was actually shot in Copenhagen and boasts an entirely Danish cast, but - frankly - it's not much of a stewardess movie either. Rather, here is the story of Christa, a free-spirited young woman with a small child, living a life separated from her husband. However, she has no trouble leading a life of free sex and numerous affairs with everyone from Italian businessmen to hippie tourists. According to the openng credits, the story was written by Mr O'Connell but based on the medieval legend Tancred L'Amour. At one point in the film, a Italian lover complains that "free loving Danish girls take all the guilt and all the mystery out of sex." Maybe that has something to do with the medieval fable. Initially, the film was supposed to be scored by SF guitarist Al Kooper but he was replaced by the legendary British band Manfred Mann. According to lead guitarist Mick Rogers, Jack O'Connell was obsessed with matching his film edits with the beat of the music, seemingly a first in cinema.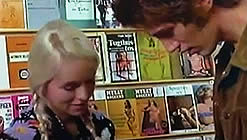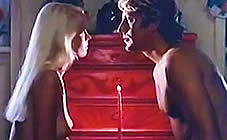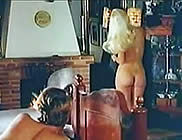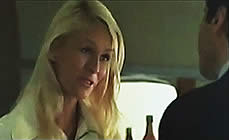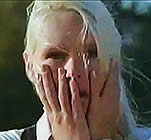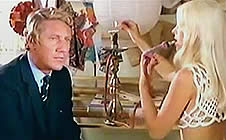 A Danish film in English language with some subtitled Danish scenes; widescreen format, fully uncut version (95 min.), DVD encoded for ALL REGION NTSC, playable on any American machine. Extras include selected trailers.