Double Feature! Two Complete Films!
HAUNTED COP SHOP and HAUNTED COP SHOP 2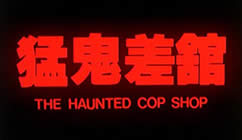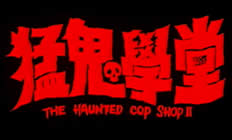 Original Hong Kong/Chinese Title: MENG GUI CHAI [Turn the Heat Up]
also known as: HAUNTED COP SHOP OF HORROR
DOUBLE FEATURE!

director: Jeff Lau (both films)
starring (#1): Jacky Cheung · Ricky Hui · Kitty Chan · Fung Wu · Billy Lau · Yin Szema
starring (#2): Jacky Cheung · Ricky Hui · Kitty Chan · Fung Wu · Billy Lau · Prudence Liew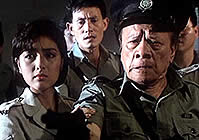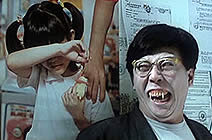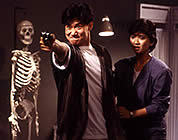 Vampires have infested a meatpacking plant. The special Monster Police Squad must eradicate them. However, when they botch the job, their division loses face with the police commissioner. They are regulated to menial jobs until the vampires invade the county hospital. Specifically, the storyline deals a police station plagued by a haunted past dating back to the Japanese occupation. A vampire, plus a few ghosts and demons return to the station and the surrounding vicinity to wreck mayhem. A handful of cops and their female superior attempt to bring order to the chaos.

The sequel [written by future art-house director Wong Kar-Wai] is the best of the two, in fact it's generally considered one the better HK horror comedies (in league with SPOOKY SPOOKY, WE'RE GOING TO EAT YOU, OPERATION PINK SQUAD et al) It's nonstop action, even before the credits roll. And the ending is... well, yes... unforgettable. The hero kills the vampire/creature by urinating into a pool, thus completing an electrical circuit and frying the monster. The hero's buddy laments his friend's unfortunate [yet noble] death by saying: "I'll think of him every time I piss."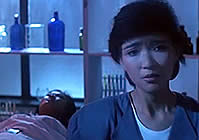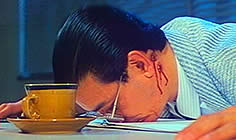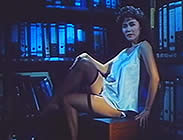 A Hong Kong/Chinese production in Chinese language with Chinese and English subtitles;
two complete films, widescreen format (16:9), uncut (180 min. total), DVD encoded for
ALL REGION NTSC, playable on any American machine. Extras include original trailers.