European Lust Goddess Willeke van Ammelrooy in Counter-Culture Erotica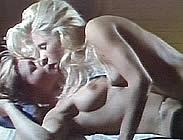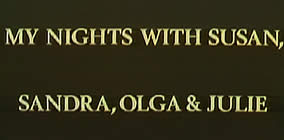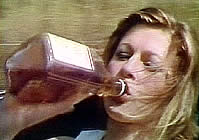 Original Belgian Title: MIJA NACHTEN MET SUSAN, OLGA, JULIE & SANDRA
also known as: SECRETS OF NAUGHTY SUSAN

director: Pim de la Parra
starring: Willeke van Ammelrooy · Hans van der Gragt · Marg de Heer · Fran Heyermans · Marieke Leeuwen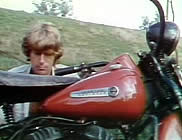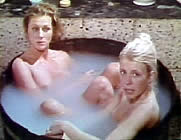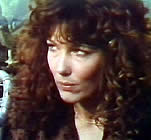 To escape the glitzy emptiness of show business, a model named Susan has purchased an old farmhouse in the wilderness. She lives there with a group of 'rescued' misfits, lost young women who are also trying to find themselves. Two of these house guests, Sandra and Olga, are murderous nymphets who live for the flesh. They will seduce and kill anybody that happens along (as demonstrated in the opening moments of the film when they hitch a ride with a stranger, fuck him and off him within the first couple minutes). There's also Julie, a lethargic hippie who sleeps most of the day and then at night often has sex with Albert, a former boyfriend of Susan who now lives inside a small closet. Onto this bizarre scene comes Anton, a studio messenger who arrives to pick up Susan for a fashion shoot on the French Riviera. He's so fascinated by Susan's odd assortment of house guests that he decides to stay for a couple of days.
Ms Willeke van Ammelrooy was generally considered the European 'Lust Goddess' throughout the seventies, a position both heightened and compromised by her very public, stormy relationship with French erotic director Jean-Marie Pallardy, see their film EROTIC INFERNO and their hardcore (XXX) project GUNFIGHT AT THE OQ CORRAL. After that project, during a particularly nasty spat, she stormed off to her Belgium home where she accepted the role of Susan for this film. The irony - of course - is she's playing a sexy model who has chosen a secluded life on a dilapidated farm over the flashing lights of the empty jet set.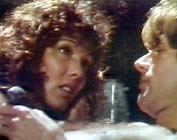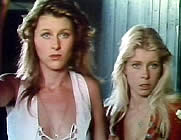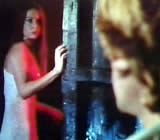 A Belgium Film in English language; fullscreen format (4:3), uncut print (85 min.), DVD encoded for ALL REGION NTSC, playable on any American machine. Extras include trailers.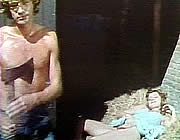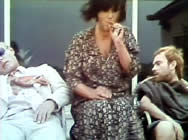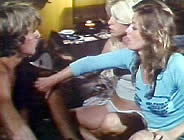 Violence/Nudity/Rape/Drugs/Sexual Brutality
For Mature Audiences Only