Fighting Divas Challenge a Drug Smuggling Cartel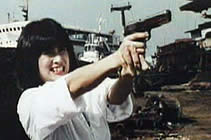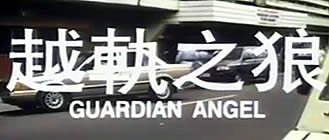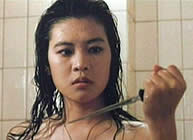 Original Hong Kong/Chinese title: YUE GUI ZHI LANG [Mad Wolves]

director: Phillip Ko and Bao Kao
starring: Yukari Oshima · Lin Pei-Chun · Hsu Shuang-Hsia · Chi Kuan-Chun · Phillip Ko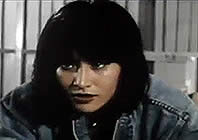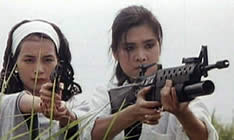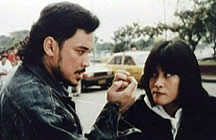 This entertaining hodge-podge-of-a-movie is actually a composite of an unfinished Philip Ko | Yukari Oshima project from the Philippines and a Taiwanese actioner featuring three kick-ass female assassins, originally called Lian Se Liang [Bright Eyes] directed by Bao Kao in 1992. Normally these 'patchwork' productions should be avoided for obvious reasons, but this one manages to satisfy any fan of girls-with-guns action. There are also several sex scenes in the movie, more graphic than usual for the genre.

The story begins with the stylized Yukari Oshima segments, concentrating on internal conflicts between Interpol and the Hong Kong police as both attempt to stop a ring of international drug smugglers. The real plot deals with three female Interpol agents who have a 'license to kill' and take out one criminal after another on their way to the big boss. However, one of the girls - Rosa (Chi Kuan-Chun) - is having serious misgivings about her profession would like to be released from the assassin squad. Her boss, the ambitious Captain Chan, refuses Rosa's request and pushes the girl to keep the body count on the increase.


Note: This disc contains both the Uncut English language version and the Hong Kong/Chinese print with the usual Chinese/English subtitles.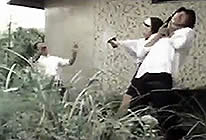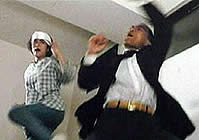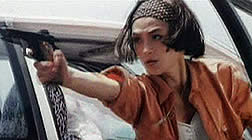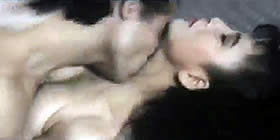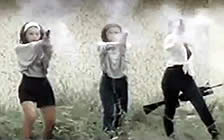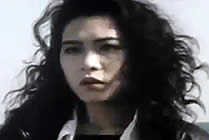 A Hong Kong/Filipino/Taiwanese production, two versions (English language and English/Chinese subtitled);
174 minutes total running time; DVD encoded for ALL REGION NTSC WORLD FORMAT;
extras include original trailer.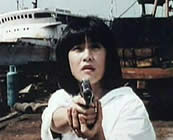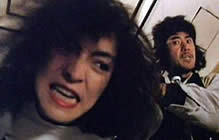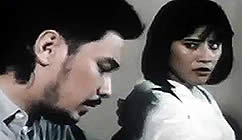 Violence/Nudity/Sexual Brutality/Drugs
for Mature Audiences