RIVALRY BETWEEN A FEMALE TEACHER AND A STUDENT
FOR THE ATTENTION OF A NEW MALE PROFESSOR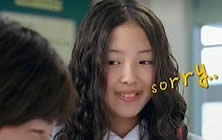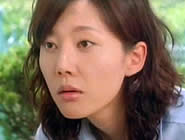 Original Korean title: YEOSEONSAENG VS YEWOJEJA [Teacher vs The Coed]
also known as LOVELY RIVALS
director: Jang Gyu-Seong
starring: Yeom Jeong-A (Yeom Jeong-Ah) · Lee Se-Young · Lee Ji-Hun · Byeon Hie-bong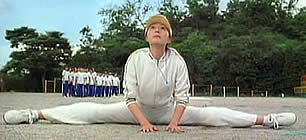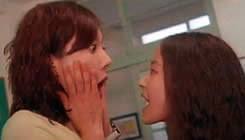 This Korean sex comedy is naughty and endearing at the same time, similar to other South Korean comedies like SEX IS ZERO and WET DREAMS.
The film revolves around Yoe Mi-ok (Yeom Jeong-A from the crime thriller H, TALE OF TWO SISTERS and TELL ME SOMETHING). She's a teacher who has lost interest in her students - in fact, she's making plans to quit and move to the city - but then she falls madly in love with a handsome new colleague (played by Lee Ji-hun). The problem is... one of her students, a nubile sexpot named Ko (Lee Se-Young) also has eyes for the new professor. This results is a wild, albeit perverse, romantic comedy.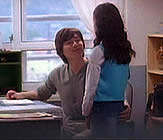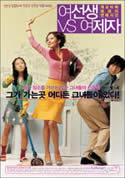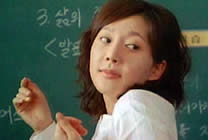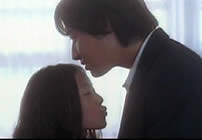 Korean import; widescreen uncut (114 min.) version in DVD encoded for ALL REGIONS, playable on any American DVD machine; in Korean language with removable English or Korean subtitles as an option.






Sexy Adult Material: Viewer discretion is advised.