Yukari Oshima rarity with Elvis Tsui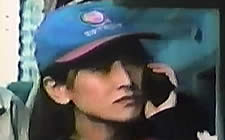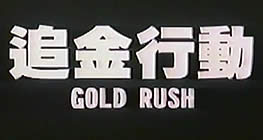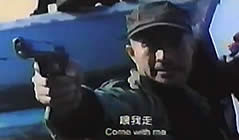 Original Chinese Title ZHUI ZONG [Hard Trail]
released the following year as ZHUI JIN HANG DONG [Re-Group to Attack]

director: Chi Yeung Wong
starring: Yukari Oshima (as Cynthia Luster) · Elvis Tsui · Karel Wong · Joey Choi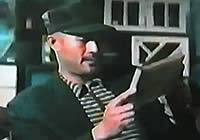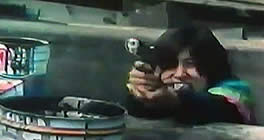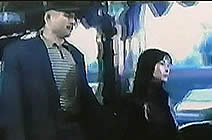 This ultra-rare Filipino film - obviously transferred from an old VHS tape [see images on this page for anticipated quality issues] - is the only pairing of Yukari Oshima with cult actor Elvis Tsui. The story is typical of other Oshima projects from this end-of-cycle period, especially when compared to her other crime pics shot in the Philippines (ie. TIGER ANGELS, IT TAKES A THIEF, LEOPARD HUNTING, et al).
10 cases of gold are stolen from a mineral field on Hainan Island, off the coast of Hong Kong. Investigator Chi (Karel Wong) arrives to help a Hong Kong police captain (Elvis Tsui) in the case but they soon find themselves powerless against the gangster syndicate. A young rogue detective (Yukari Oshima) with a quirky 'hip' style is dispatched to give them a hand.
Elvis Tsui - who looks like he put on 80+ pounds since his ETERNAL EVIL OF ASIA days - is still fun to watch in a distinctly out-of-character good guy role.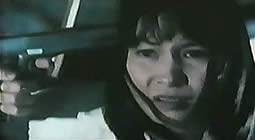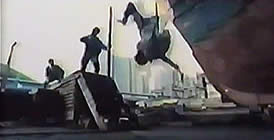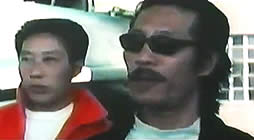 A Filipino film with Chinese and English subtitles; widescreen format, uncut (87 minutes)
DVD encoded for ALL REGION NTSC FORMAT; Extras include selected Yukari Oshima trailers.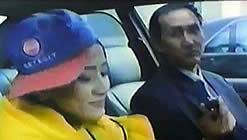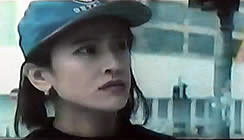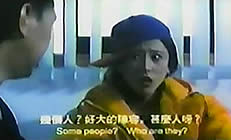 Violence/Gun Action