Star-Studded HK Horror Comedy from the Late '80s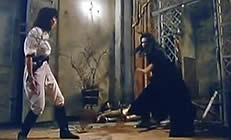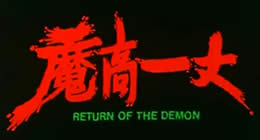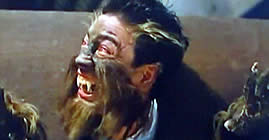 Original Chinese Title MO GAO YI ZHANG [Resurrection of the Demon]

director: Ying Wong
starring: Charlie Cho · Dick Wei · Wu Ma · Shing Fui-On · Emily Chu · Chan Pak-Cheung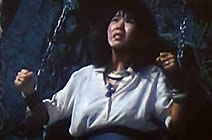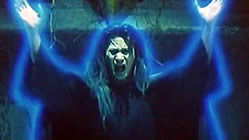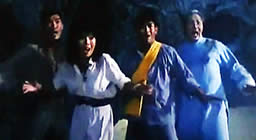 Three treasure hunters accidentally wake a sleeping demon in a Chinese village. The devil then goes on a rampage in an attempt to find the souls of 49 people so he can become immortal. Along the way, through a series of curses [including a very effective werewolf spell] he causes mayhem and carnage for everyone involved. Similar to MR VAMPIRE (which was also written by Ying Wong), the main story focuses on a Taoist priest master and his disciple as they attempt to stop the demon.
This effective horror comedy was obviously inspired by the success of similar films like HAUNTED COP SHOP and OPERATION PINK SQUAD in the late '80s. This one benefits from a strong cast which includes perennial badguy Shing Fui-On as the hero (in a role similar to his in BLUE JEANS MONSTER), quirky Charlie Cho (from DEVIL OF RAPE) as Kin, Taiwanese villain Dick Wei [the star of 100+ films including GODFATHER'S DAUGHTER MAFIA BLUES, HORRIBLE HIGH HEELS and most every Jackie Chan opus] plus the legendary Wu Ma.
A Hong Kong/Chinese film with Chinese and English subtitles; widescreen format, uncut (92 minutes)
DVD encoded for ALL REGION NTSC FORMAT; Extras include selected trailers.