An Eye-Popping, Remarkably Sleazy HK Actioner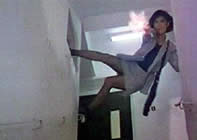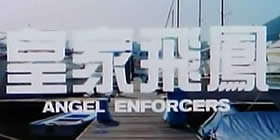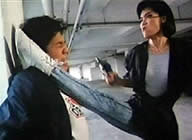 original Hong Kong/Chinese title: HUANG JIA FEI FENG
[Female Combat Force]

director: Ho Chi-Mou (Godfrey Ho)
starring: Sharon Yeung · Dick Wei · Phillip Ko · Wong Siu-Fung (Pauline Wong) · Charlie Cho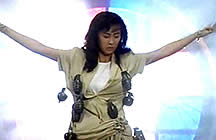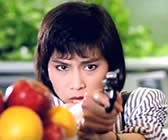 An undercover cop tries to protect policewoman Chu Yip-Ching when she's attacked by a gangster. In doing so, he blows his cover and is marked for death by the Organization. A hitman shoots the cop but is killed by a policewoman on Chu's squad. His partner and friend, the 'invincible' Ah-Wai, swears vengeance against the special unit female force. His revenge includes kidnapping the policewoman responsible and putting her in a trap with rigged hand grenades [see pic above]. It doesn't end well for her which makes Chu even more desperate to eliminate Ah-Wai.
This is an early girls-with-guns entry - long before the genre became overly saturated - starring Sharon Yeung (from ANGEL TERMINATORS), perhaps the most underrated female action star in Hong Kong. It also features Wong Siu-Fung (of HER VENGEANCE fame) in a remarkably sleazy nude villainess role.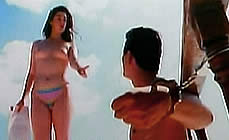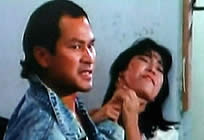 A Hong Kong/Chinese film with English subtitles; widescreen (16:9) format, fully uncut (90 min.),
encoded for ALL REGION NTSC, playable on any American DVD machine;
extras include selected trailers.