The Weird, Unsettling Mix of Psychedelic, Killer Insects,
Concentration Torture Camps and Doomsday Grimness...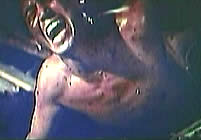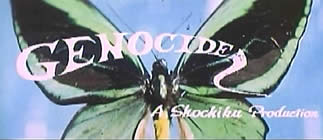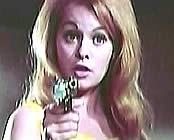 original Japanese title: KONCHU DAI SENSO [The Great Insect War]
also known as WAR OF THE INSECTS and H-BOMB and GENOCIDE
director: Yoshimizu Nihonmatsu (as Norman Cooper for International prints)
starring: Keisuke Sonoi · Yusuke Kawazu · Emi Shindo · Cathy Holman · Reiko Hotomi · Rolf Jesser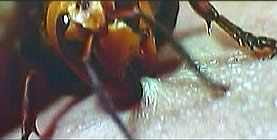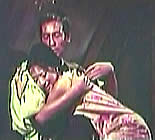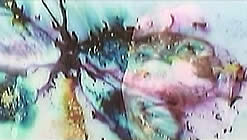 Back in 1968, Shochiku Studios was losing money at the boxoffice. It was especially disheartening because their competition - namely Toei and Toho - was very healthy, mostly due the runaway success of their kaiju eiga [monster movies]. Shochiku had become a major name in television production but film revenues were suffering due to their conservative reputation. They dumped a pile of money into this production and embraced the quirky plot with hopes that the market would respond accordingly. The result terrified audiences... and not in a good way. The weird mix of psychedelica, killer insects, concentration camps and doomsday grimness was not what horror fans wanted in 1968.
Regarding the GREAT INSECT WAR title: The only insects are bees. And the war consists of a bee attack on an in-flight US airplane which happens to be carrying a couple H-Bombs. The plane goes down on an island off the coast. Not only are the bombs missing but somehow they've been detonated. The US military, the Japanese police and Russian spies are searching. In addition to this catastrophic situation, there's Annabelle, a Jewish blonde lady who is - essentially - the slut of the island community. One of her numerous affairs is with a scientist Joji. He has been arrested due to circumstantial evidence that links him the the downed airplane. His boss flies from Tokyo to help clear Joji and becomes smitten with Joji's wife Yukari. Meanwhile, it turns out that Annabelle - although she doesn't appear to be old enough - had been a prisoner in a German concentration camp and was tortured the entire length of WW2. She's got the tattoo on her breast to prove it [see pic below right]. Now, Annabelle lives for revenge. She has groomed killer bees in her basement with hopes of using them in a massive genocide attack against Germany. But her plan went haywire when she's assaulted by a snooping Japanese agent. During a scrimmage she accidentally shoots a hole in the bee cage resulting in the attack on the military plane and the loss of detonated H-Bombs.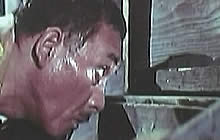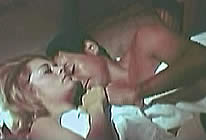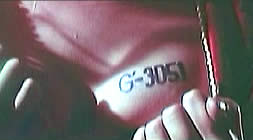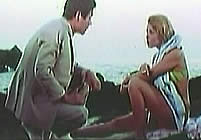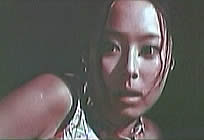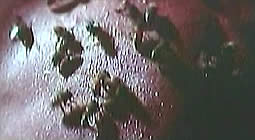 A Japanese film in English language; widescreen format 16:9, fully uncut version (84 min.), DVD encoded for ALL REGION NTSC WORLD FORMAT, playable on any American machine. Extras include trailers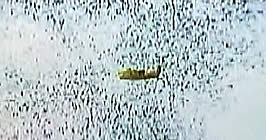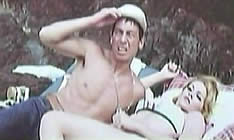 Nudity/Sexual Brutality/Violence
Intended for Mature Audiences