Contains Disturbing Scenes of Sex and Violence
The film, including images and description on this page...
for ADULTS ONLY

PLEASE NOTE: THIS FILM IS FOR ACQUIRED TASTES ONLY
IT CONTAINS EXCESSIVE SCENES OF HUMAN AND ANIMAL CRUELTY
PLUS GRAPHIC DEPICTION OF SEXUAL PERVERSITIES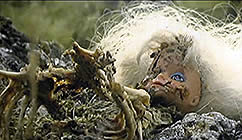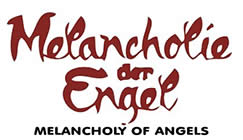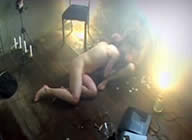 original German title MELANCHOLIE DER ENGEL [Melancholy of Angels]
 
director: Marian Dora
starring: Zenza Raggi · Frank Oliver · Janette Weller · Bianca Schneider · Patrizia Johann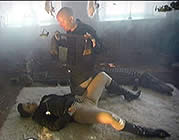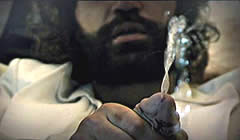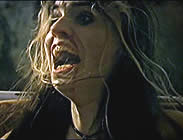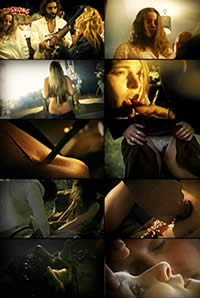 Two men meet women at a carnival and take them to an abandoned house [filled with animal bones and decaying dolls] in the woods. An orgy of rape, drugs, sexual perversion and animal cruelty begins. The deplorable antics escalate into the utterly brutal and sadistic including urination, defecation, genital mutilation, disembowelment and bestiality. Similar to other examples of cinema excess (SERBIAN FILM, SALO, SUBCONSCIOUS CRUELTY, MAD FOXES, RAPISTS OF VIRGIN GIRLS, et al), this one is decidedly different by virtually oozing decay and contamination while relishing in exquisite cinematography and a haunting score by David A, Hess (of LAST HOUSE ON THE LEFT fame).
   As mentioned previously, this film is recommended for acquired tastes only. How rough does it actually get? Insects and animals are tortured, crushed and killed throughout [real footage]. Plus, there's a mindnumbing amount of sadistic sexual violence. For example, an old man joins the 'party' with a girl in a wheelchair. She is abused and left lying around like an object. The man is later sliced up and tries to crawl home with his entrails hanging, but the group burns him over a fire while another man masturbates [in explicit close-up]. In addition, others are shitting and pissing on each other [real].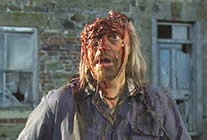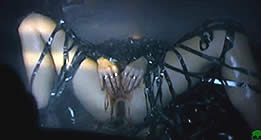 A German film with optional (ON/OFF) English subtitles; widescreen format, uncut 159 (!) minutes),
DVD encoded for ALL REGION NTSC WORLD FORMAT. Extras include trailer.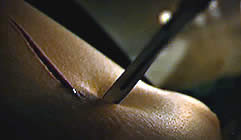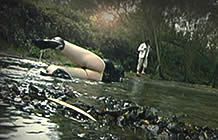 Hardcore Sexual Situations/Explicit Male and Female Nudity/Graphic Sexual Brutality/
Rape/Urination/Defecation/Bestiality/S&M//Genital Mutilation/Animal Cruelty
Absolutely for Adult Audiences only