A Dark, Grim Film
Definitely Not Endorsed by the NYC Tourist Board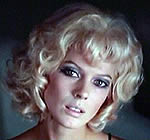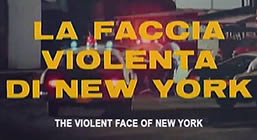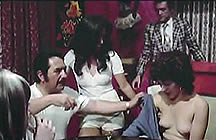 Original Italian Title: LA FACCIA VIOLENTA DI NEW YORK [Violent Face of New York]
also known as LA FABBRICA DELL'ODIO [The Hate Factory] and ONE WAY

director: George Darnell [Jorge Darnell]
starring: Mimsy Farmer · Fernando Rey · Sergio Jimenez · Luigi Pistilli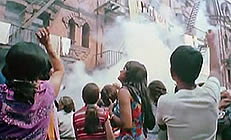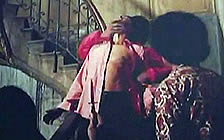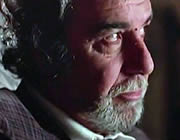 Sergio crosses the Mexican border illegally and manages to settle in New York. But life in NTC is brutal and unexpectedly vicious. Sergio must fight for his life and he learns to survive in the city's underground. Then he meets and falls in love with the mob boss' girlfriend...
Mimsy Farmer was a young American B-actress who played biker chicks, druggies and other 'bad girl' types in the late 60s (e.g., HOT RODS TO HELL). Her distaste for U.S. politics - especially the Viet Nam war - convinced Ms Farmer to leave the country and visit her brother who was teaching in London. There, she met Italian scriptwriter Vincenzo Cerami, married him and moved to Italy. Mimsy found International success when Dario Argento cast her in the lead for his giallo Four Flies On Grey Velvet (1971). She continued to work in genre films (including PERFUME OF THE LADY IN BLACK, Ruggero Deodato's CAMPING DEL TERRORE, Armando Crispino's AUTOPSY, et al) before moving to France in the mid '80s. Ms Farmer, now in her mid-70s, has not made a film since 1991.
Director Jorge Darnell helmed this Italian|Mexican co-production but, interestingly, he was neither Italian nor Mexican. Jorge was originally from Argentina where he began shooting B-movies in the mid '60s. He made this film for Mexico's powerful Churubusco Azteca Studios in 1974 but then moved to Spain where he continued to dabble in filmmaking before returning to Argentina a few years later (where he directed his final project Tiempos Duros Para Drácula [Hard Times for Dracula]).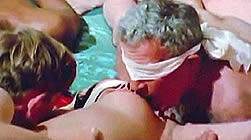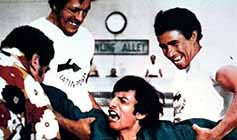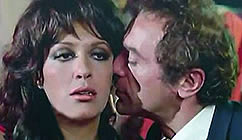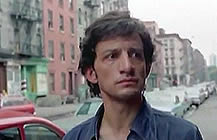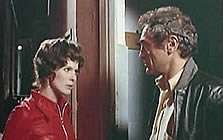 A Mexican/Italian coproduction in English language; widescreen format (16:9), fully uncut print (91 min.), DVD encoded for ALL REGION NTSC, playable on any American machine. Extras include theatrical trailer.