Roman Polanski Rarity with Sophie Daumier!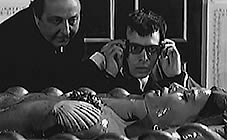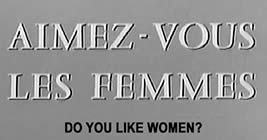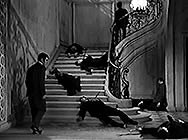 Original French Title: AIMEZ-VOUS LES FEMMES [Do You Like Women?]
also known as TASTE FOR WOMEN

director: Jean Leon (with Roman Polanski)
starring: Sophie Daumier · Guy Bedos · Gregoire Aslan · Edwige Feuiller · Guido Alberti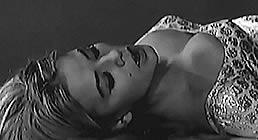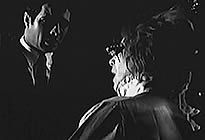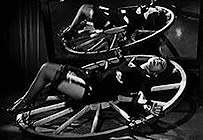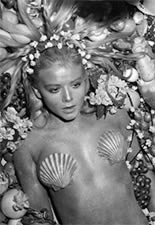 This is the story of gangsters, murder, S&M cabarets, drug trafficking, poison darts and a cannibal sect - with a taste for women - holding their ceremonies in the basement of a posh vegetarian restaurant. At the center of the story is Jérôme Fenwick, a young writer who accidentally gets swept into the intrigue after finding a dead man in the restroom of the bistro. This incident - surprisingly - leads him to a beautiful young woman and her tale of a missing twin sister, brutish gangsters, more dead bodies and the aforementioned cult of cannibals.

  Based on the popular underground novel by Georges Bardawil, aspiring filmmaker Roman Polanski was initially signed to direct and write the screenplay. He finished the script (a wildly original subjective narrative, concentrating on the rarely used first-person cinematic structure) and began working on the film. Reportedly, he helmed the beginning and most of the end before leaving for a major British project, REPULSION, financed by the same production company.
This movie was completed by Jean Leon, the man who had worked as assistant director for numerous Alain Resnais films, including Hiroshima Mon Amour (1959) and Last Year At Marienbad (1961). The press agent for this movie was Gerard Brach. Mr Polanski recruited him to be the film's dialogue writer. The two men would work together for the next 50 years, from the aforementioned REPULSION until his death from lung cancer in 2006. Mr Brach was often listed as co-writer with Polanski, but he received total writing credit for Roman's FEARLESS VAMPIRE KILLERS.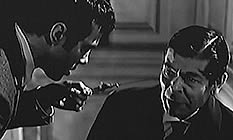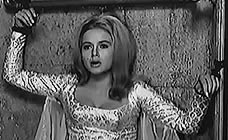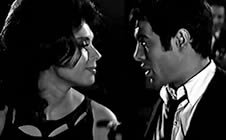 A French film with optional ON/OFF English subtitles; widescreen format 16:9,
(89 minutes), extras include early Roman Polanski theatrical trailers.
DVD encoded for All Region NTSC World Format.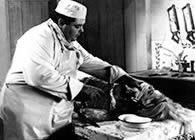 Sexual Theme/Graphic Violence/Sexual Brutality/Semi-Nudity
for Mature Audiences Only